Carjacker kills himself after high-speed chase in Arizona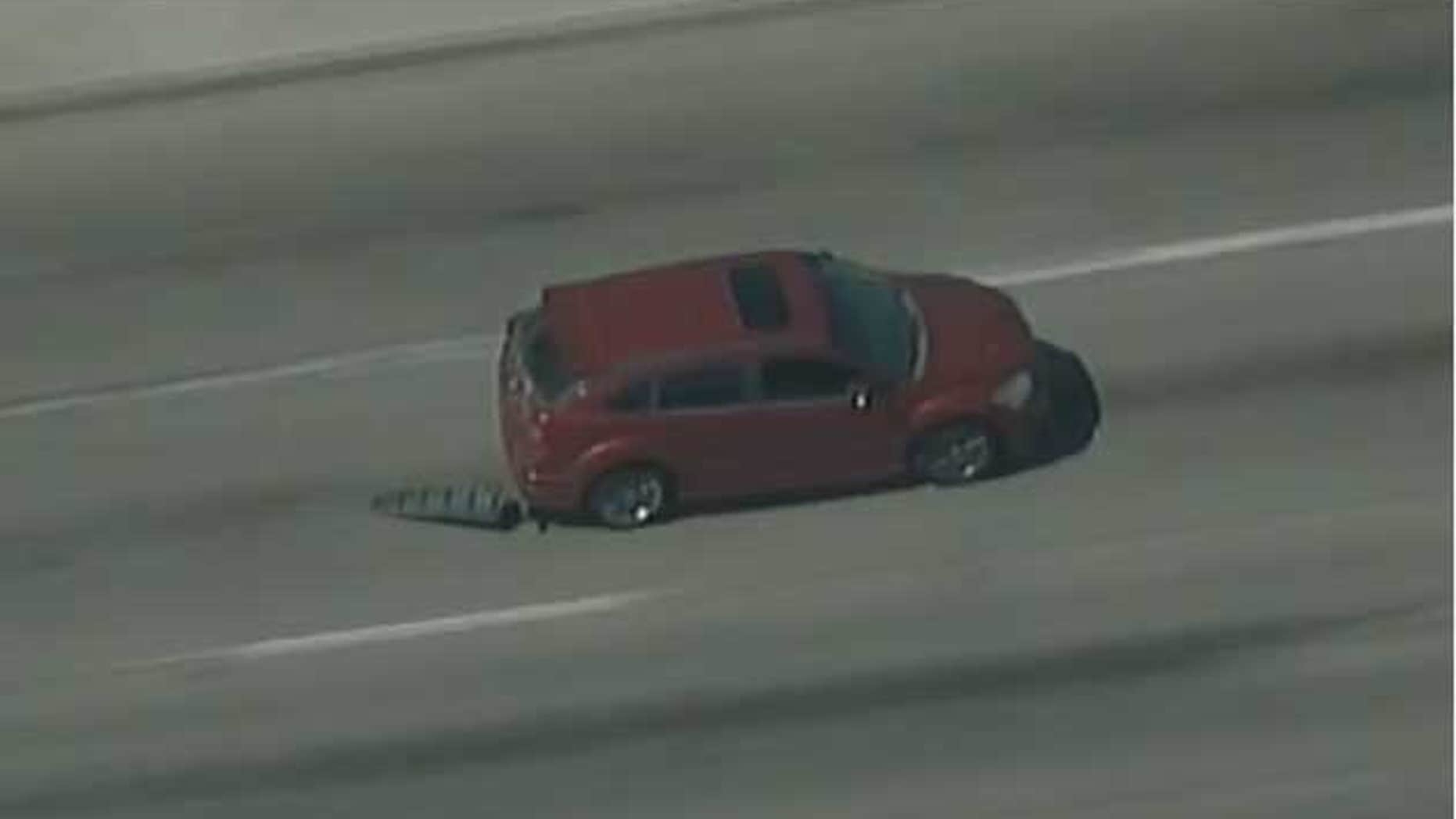 A reported carjacking that led to a high-speed chase ended after the suspect pulled off the road and shot himself in the head.
Police later confirmed that the man is dead.
Police had been chasing the suspect for more than an hour through Phoenix. The chase began when he reportedly shot at police.
The suspect had carjacked a red Dodge Caliber and reached speeds of up to 110 mph, MyFoxPhoenix.com reports.
A police air unit helicopter was following the chase overhead, and police had placed organized spike strips in an attempt to stop the suspect. The chase also was caught on video from a Fox affiliate's helicopter in a feed that aired on Fox News.
The unidentified driver was approaching the California border when he pulled off the road, exited the car and began running before shooting himself.
Fox News apologized for showing the violence on air.
"We took every precaution to avoid any such live incident by putting the helicopter pictures on a five-second delay," said Michael Clemente, executive vice president of news editorial. "Unfortunately, this mistake was the result of a severe human error and we apologize for what viewers ultimately saw on the screen."
The Associated Press contributed to this report.