Cargo plane crash-lands in West Virginia, 2 dead
The pilot and co-pilot of a cargo plane contracted by UPS died after the aircraft zoomed off the runway while trying to land at an airport in West Virginia, officials said.
After crashing at Yeager Airport in Charleston at around 7 a.m. Friday morning, the plane went down a steep, wooded hill. Emergency crews were trying to reach the crash site from above and below, Fox 11 reported.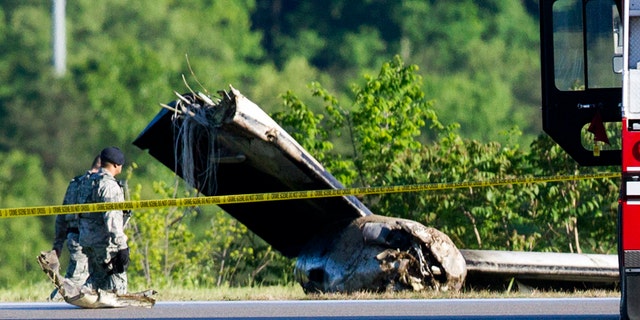 No names have been released.
Initial reports said four people were believed to be on the plane at the time of the incident. That number was decreased to two.
PASSENGER ASKS FOR GLUTEN-FREE BREAKFAST, GETS HANDED A RIPE BANANA
Mike Plante, spokesman for Yeager Airport, told Fox 11 the name of the company that owns the plane is Air Cargo Carriers. A corporate pilot said the company contracts for UPS.
Plante said there was no indication of any issues with the aircraft before the crash.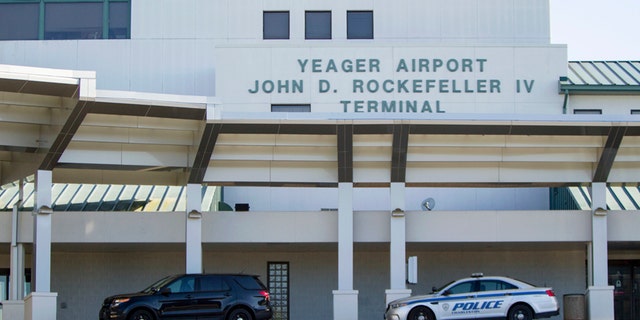 "This is a tragic event not only for us at the airport, but for air cargo carriers, the company that owned it, and I'm sure the UPS family as well," he said.
The National Transportation Safety Board is investigating.
SOLO CLIMBER RESCUED AFTER SHE WAS STRANDED ON CANADA'S MOUNT LOGAN
UPS said in a statement that the company was aware of an incident at the airport involving a small feeder aircraft carrying UPS packages, but said it had no details to share.
The plane had taken off from Louisville, Kentucky, WSAZ reported.
Charleston airport officials have proposed spending $290 million to rebuild and extend the runway after a landslide in 2015 took out a church and an unoccupied house. The proposal calls for lengthening the runway from about 6,800 feet to 8,000 feet.
The Associated Press contributed to this report.