Car thief speeds off with 3-year-old in back seat -- while dad stands yards away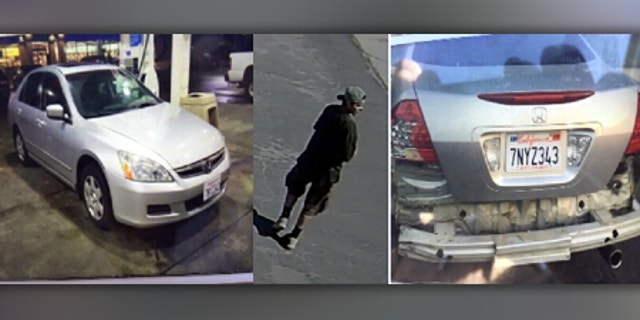 A conversation about repairing his car nearly cost a dad his daughter.
An unidentified Fresno, Calif. father was talking to an auto repair mechanic on Tuesday several yards from his parked car – where his 3-year-old daughter was asleep – when a thief slipped into the front seat and drove off, investigators said.
"One second you turn around, your car is gone, your kid, too," Fresno County Sheriff's Office Spokesperson Tony Botti told ABC30. "It's got to be the worst thing in the world."
But the thief noticed the little girl's presence at some point and abandoned her on the side of a busy road before he continued in the stolen car, a 2006 silver four-door Honda Accord.
"People do speed out here and luckily the little girl was safe, didn't get hit by a car or worse – fall into the wrong hands," witness Angel Zapata told ABC30.
A passerby saw the girl and stayed with her until police arrived and a short time later the father was reunited with his daughter.
"This just goes to show how these people operate," Botti said. "I mean, he drops a 3-year-old by the side of the road, by herself, where there is heavy traffic. I mean – come on. It's ridiculous."
Investigators said Wednesday they were working to identify the thief, who remained on the loose. There was no sign of the car either.