Car flips, sinks in Queens creek, killing 4, injuring driver; New York City police probe cause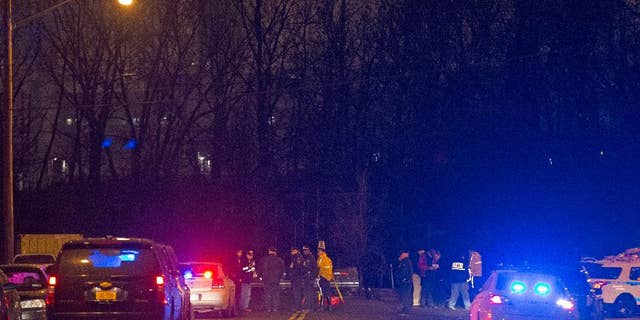 NEWYou can now listen to Fox News articles!
NEW YORK – New York City police are investigating what caused a car headed down a dead-end street in Queens to hit a curb and flip into a creek. Four of the five people in the vehicle died in the accident.
Officials say the driver of a 2009 Honda Accord apparently escaped serious injury after the car tumbled into Steinway Creek, off the East River in Queens, around 10:35 p.m. Friday. The driver told responding officers that four others were trapped in the car.
Authorities say divers from the Fire Department of New York pulled two men and two women from the vehicle. The women and one of the men were pronounced dead at Elmhurst General Hospital. The other man was pronounced dead at Mount Sinai Hospital.
Authorities did not immediately identify the 20-year-old driver of the vehicle or the victims of the crash.