'Cannibal cop' serving inmates behind bars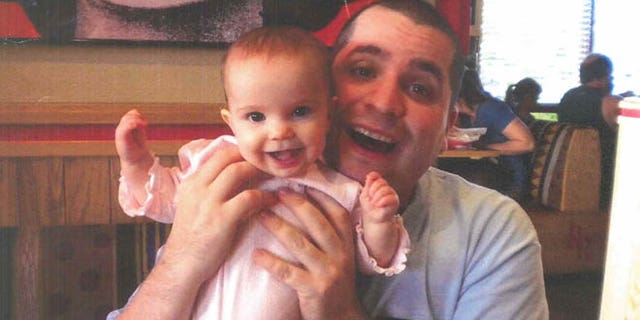 NEWYou can now listen to Fox News articles!
The New York City police officer convicted last year of conspiring to kidnap, murder, cook and eat women works as a cook in jail and is a favorite among inmates and guards alike.
The Daily News reported Thursday that Gilberto Valle, 30, who was quoted as saying he wants to eat "girl meat" for Thanksgiving, earns 44 cents an hour dishing out pizza at the Metropolitan Correctional Center, where, according to his mom, the food is so good that even the prison guards indulge.
The paper called his job the "most ironic jail work assignment in recent memory."
Valle, 28, was convicted last May of conspiracy in a macabre case that opened a window on the Internet world of cannibalism fetishists. He has been in jail since and has yet to be sentenced. His mother told the paper that her son is innocent and is pushing for an appeal.
After his conviction, his lawyers branded the outcome a "thought prosecution" that sets a dangerous precedent, while federal prosecutors said the verdict proved that Valle crossed the line from fantasy to reality and was genuinely bent on committing "grotesque crimes."
Prosecutors said Valle plotted in lusty, lip-smacking detail to abduct, torture and cannibalize six women he knew, including his wife. While none of the women were ever harmed — and only his wife discovered his schemes — prosecutors said he took concrete steps to carry out his plot.
They said the New York City police officer looked up potential targets on a restricted law enforcement database; searched the Internet for how to knock someone out with chloroform and where to get torture devices and other tools; and showed up on a woman's block after striking an agreement to kidnap her for $5,000 for a New Jersey man who wanted to rape and kill her. That man was also arrested and is awaiting trial.
The Associated Press contributed to this report