Canadian woman suspected in ecoterrorism fires to be arraigned at federal court in Oregon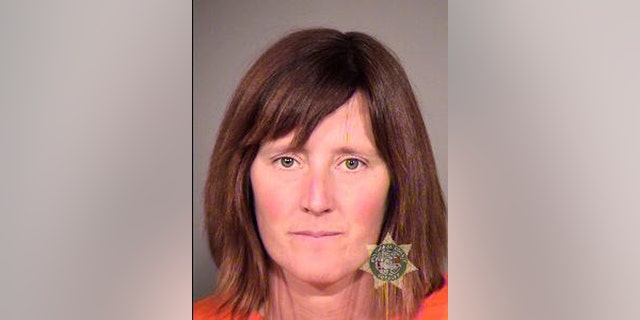 GRANTS PASS, Ore. – A woman who spent a decade as a fugitive in the largest ecoterrorism investigation in U.S. history is due in federal court in Oregon on conspiracy and arson charges.
Rebecca Rubin, 39, a Canadian citizen, was to be arraigned Friday afternoon in U.S. District Court in Eugene.
A federal indictment accuses Rubin of being a member of cells of the Earth Liberation Front and Animal Liberation Front known as The Family based in Eugene.
Investigators blame the cells for 20 fires across the West from 1996 to 2001 that did $40 million damage.
Among the group's targets were a ski resort in Colorado, wild horse corrals in Oregon and Northern California, and lumber mills and U.S. Forest Service offices in Oregon.
Rubin turned herself in at the Canadian border with Washington last November. Two others indicted in the case remain at large. Ten people pleaded guilty in 2007 to conspiracy and arson charges and were sentenced to prison.
Rubin is specifically charged with helping set fire to buildings at the Vail ski resort to prevent expansion into habitat for the threatened Canada lynx, and to U.S. Bureau of Land Management corrals in Eastern Oregon and Northern California holding wild horses rounded up from federal rangelands.
She also is accused of trying to set fire to a lumber mill office in Medford, Ore.
Rubin is not specifically charged with terrorism, but the indictment alleges she and other members of The Family tried to influence businesses and the government and tried to retaliate against the government.
At the time of the fires, the FBI characterized the Earth Liberation Front and the Animal Liberation Front as the top domestic terrorism threats in the nation.
The Family disbanded in 2001, but a federal task force known as Operation Backfire used an informant to pursue them.
By the time they were sentenced, members of The Family expressed regret and frustration that after all their hardships, they had accomplished practically nothing.
A horse slaughterhouse in Redmond, Ore., was never rebuilt, but the ski resort and ranger stations were rebuilt, timber companies stayed in business, and wild horses were still rounded up and removed from federal lands.