Canadian man indicted in officer's stabbing at Flint airport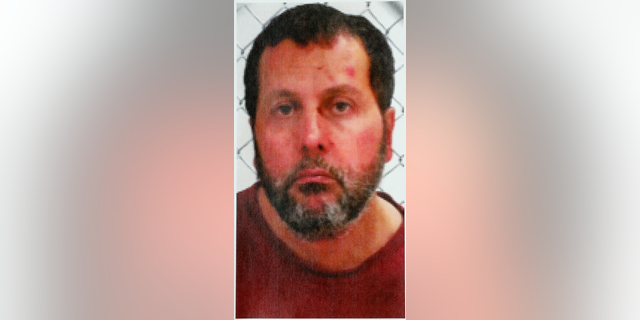 FLINT, Mich. – A Tunisia native who lives in Canada repeated the Arabic phrase for "God is great" prior to his arraignment Wednesday in the stabbing of a police officer at an airport in Flint.
Amor Ftouhi (ah-MOOR' fuh-TOO'-ee) said "Allahu Akbar" before the proceeding started Wednesday in federal court in Flint, according to The Flint Journal .
He was indicted earlier Wednesday on charges of committing an act of violence at an international airport and interfering with airport security.
Ftouhi, 49, of Montreal, Quebec, is accused of stabbing Bishop International Airport police Lt. Jeff Neville in the neck June 21 with a large knife.
Authorities have said Ftouhi referenced killings in Syria, Iraq and Afghanistan and yelled "Allahu Akbar" at the time Neville was attacked. The attack was being investigated as a possible act of terrorism.
Bishop airport is about 50 miles (80.46 kilometers) northwest of Detroit.
The FBI has said Ftouhi legally entered the U.S. at Champlain, New York, on June 16. The FBI said he bought a knife in the U.S.
Prior to the attack, Ftouhi spent some time in public, unsecured areas of the airport before going to a restroom where he dropped two bags before attacking Neville with a 12-inch knife that had an 8-inch serrated blade, according to the FBI.
Neville fought back and took Ftouhi to the ground as other officers arrived to help.
Neville, who has since been released from a hospital, attended an Independence Day parade Tuesday in Fenton, near Flint.
He described the stabbing as "a sneak attack ... from the back."
"Who's got eyes in the back of their head?" Neville told WNEM-TV. "There was absolutely no warning."
The time from the start of the attack to when Ftouhi was restrained probably took about 10 seconds, Neville said.