Cameras reportedly catch BART janitor who pulled in $270,000 in year spending hours in closet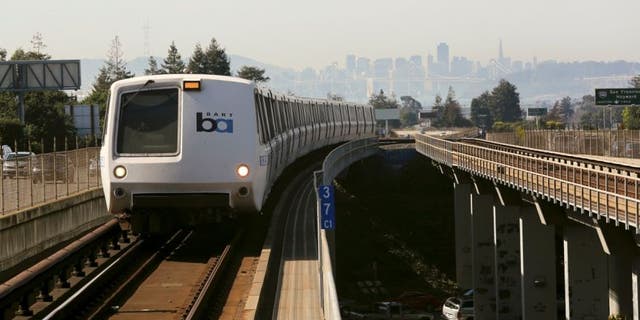 A BART janitor in San Francisco who raked in $271,000 in a single year, based largely on overtime work, was captured on video disappearing into a storage closet at one of the stops and—at times- spending hours a day there.
KTVU requested surveillance video to observe how Liang Zhao Zhang would spend his marathon, 17-hour work day. At one point, the channel reported that Zhang entered the closet twice in one shift, once for 54 minutes and the other for 90 minutes.
Zhang said that he takes his meal breaks during that time. A spokeswoman from BART said Zhang was paid every day in 2015 because he "signs up for every overtime slot that becomes available.
"He is likely working almost every day of the year cleaning our stations. He is signing up for the time that is also available to others – if he doesn't take the hours, someone else will. The sign-ups are based on seniority," she said.
The San Francisco Chronicle reported that 49 other janitors made over $100,000 in 2015.
Zhang reportedly was called "superhuman" for the amount of hours he put in, at one point working 17 hours for 18 days in a row in 2015.