California woman guilty of killing dog, throwing animal from parking garage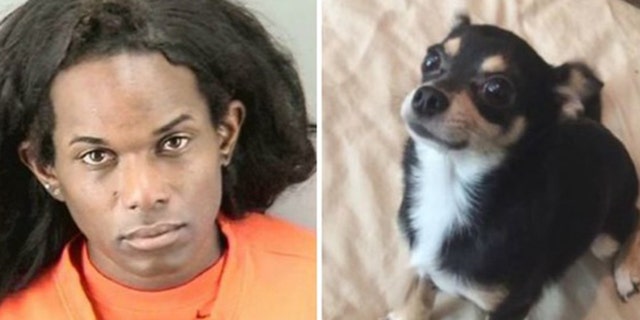 A San Francisco woman accused of killing a small dog and throwing its body off the seventh floor of a parking garage was convicted of animal cruelty Friday.
Wakeen Best, 34, "showed no remorse and is responsible for the death of a little, defenseless animal," District Attorney George Gascon said in a statement.
DOG RESCUED BY CYCLIST IN GEORGIA FINDS FOREVER HOME WITH WOMAN IN MAINE
On Feb. 10, Best entered a parking garage just after 2 p.m. and "targeted the fanciest car she saw" and broke in, officials said in a news release.
Dunky, a small Chihuahua, was inside the car and barked at Best after she broke in. Worried the dog would draw attention to the break-in, Best "mortally wounded Dunky" and threw the pup's body off the parking garage, according to investigators.
A jury deliberated for one day after a three week trial, and found Best guilty of felony animal cruelty, felony auto burglary and felony vandalism.
"Dunky didn't have to die," Assistant District Attorney Asha Jameson said in a statement. "I'm grateful for the jury's thoughtful deliberation in this case."
The District Attorney's office said the verdict shows the city won't allow "harming our beloved pets."
Best's sentencing is scheduled for Aug. 19.