California woman faked firefighter husband to collect more than $2G in donations, police say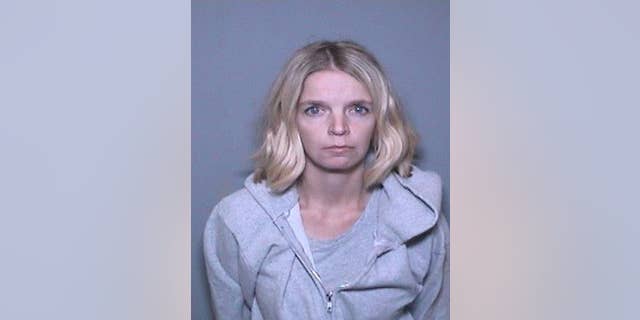 A California woman pretended to have a fake firefighter husband and claimed he was on the front lines battling a wildfire as part of a scheme to collect thousands of dollars in donations, authorities said -- and they charge it isn't the first time the 28-year-old has been caught red-handed in a scam.
Ashley Bemis, 28, was arrested Tuesday for swindling money and items from people who believed they were helping firefighters battle the Holy Fire in August, the Orange County Sheriff's Department said in a news release.
Bemis' scam began unraveling after her victims told authorities the woman was known to resell donated items, the Orange County Register reported. The alleged con artist posted on her personal Facebook page and in the group named San Clemente Life claiming her husband, California firefighter Shane Goodman, was battling the Holy Fire. She allegedly listed several items firefighters needed and said she was collecting donations to give to them.
"Shane works for Cal Fire and is out on the Holy Fire right now," she wrote in a since-deleted Facebook post. "I also have two other family members and many friends out on this fire and other fires burning here in California. I received a text today from Shane saying it's pretty much a living hell out there battling the unpredictable 'Holy Hell Fire.'"
Bemis' post seemed to work, police said.
"After the social media posts, multiple individuals and companies in San Clemente and the surrounding area contacted Bemis to donate," police said. "Bemis is suspected of collecting more than $2,000 in donations, both cash and items like socks, sports drinks, water, and camping equipment, from individuals, stores and companies."
To make her pitch seem less suspicious, Bemis went to the Holy Fire command post in Irvine to hand in some of the donated items, but kept a pile for herself, the Register reported.
A captain from a local fire agency became suspicious of Bemis and alerted police to conduct an investigation.
Bemis faces charges of felony grand theft, second-degree burglary, witness intimidation and making false financial statements. She is being held on $50,000 bail.
The 28-year-old allegedly has a history of creating elaborate schemes to steal from others. She once faked a pregnancy to receive free gifts that she later resold. She enlisted the help of Quinn and Starla Bork, who said they spent hundreds of dollars on a baby shower.
"It was money she really couldn't afford, but she wanted to help Ashley," the search warrant stated.
Bemis also appeared on "The Dr. Phil Show" in November and was confronted by several people who claimed they fell victim to her tricks.