California woman arrested for identity theft has lived under 74 aliases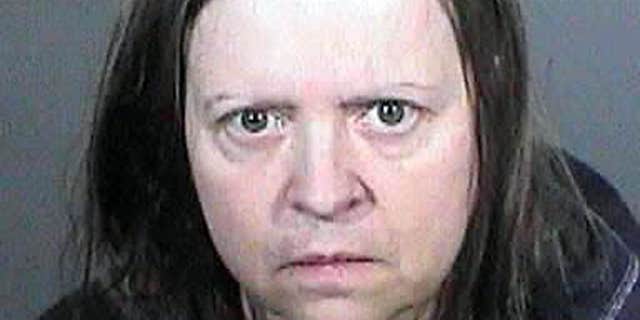 A woman accused of stealing identities of people working behind the scenes in Hollywood film production has lived under 74 aliases, Los Angeles County sheriff's officials said Friday.
Cathryn Parker, 72, was arrested in March after she gave a deputy a false name when she was pulled over for a traffic violation, Lt. Slade Carrizosa said. Upon learning where Parker lived, detectives larned she was using a fake name there as well.
Officials also said Parker paid utilities under false names and acquired credit cards with other people's financial information.
Parker is suspected of stealing the identities of seven people, most of them film production staffers, Carrizosa said.
Parker was in federal custody Friday in Northern California where she was wanted for probation violations. The Los Angeles Times reports records show that she was convicted in 2000 for federal mail fraud in Hawaii after she used the Jenny Craig Corp.'s corporate travel account to purchase plane tickets and then sold them for $500 apiece.
Records show Parker has repeatedly violated terms of her release since then and was wanted by the U.S. Marshals. After she serves time in Northern California, she will be sent to Los Angeles County to answer for alleged identity thefts, Deputy U.S. Marshal Laura Vega said.
Until that time, investigators are looking for more victims.
"I've been a cop for 20 years ... and this is the first case where I've had this many aliases," Gore told the newspaper.
Though the current victims only date back to 2012, Gore said he believes there could be incidents going back to 2010.
The Associated Press contributed to this report