California wildfires kill at least 1 as high winds threaten more outbreaks
High winds threatened to return Sunday in Southern California as firefighters work to contain the wildfires that destroyed hundreds of homes and killed at least one person, a day after Gov. Jerry Brown warned the flames could be "the new normal" in the state.
Winds up to 55 mph forecasted on Sunday threatened to flare up existing blazes or spread new ones. The coastal towns of Carpinteria and Montecito in Santa Barbara County were under siege as firefighters worked to contain the flames that took down one house "advanced" to other houses on another road. More evacuations were ordered overnight, the Los Angeles Times reported.
Firefighters were able to make some progress containing the six major blazes on Saturday after the Santa Ana winds — which have caused the wildfires to quickly spread throughout the region — calmed down on Saturday.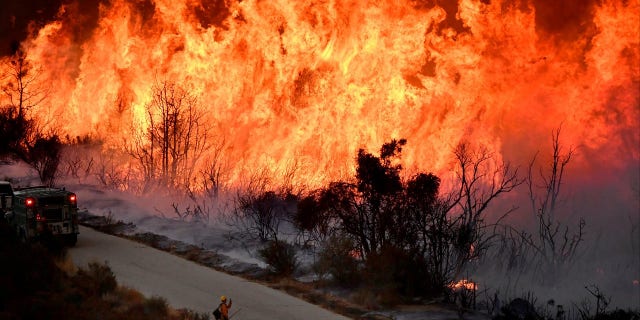 "The fire continues to threaten structures in various parts of the cities of Ventura, Ojai, Casitas Springs, Santa Paula, Carpinteria, Fillmore and the unincorporated areas of Ventura County and Matilija Canyon," California Department of Forestry and Fire Protection wrote in an update on its website Saturday night.
A brush fire broke out in Monrovia in Los Angeles County Saturday night, but it was quickly contained after a swift response from firefighters. No structures were damaged and crews watched for hotspots throughout the night.
The Thomas Fire, the largest of the wildfires that began a week ago in Ventura County, was 15 percent contained as of Saturday night, the California Department of Forestry and Fire Protection said. The Skirball Fire was 75 percent contained and the Creek and Rye Fires in Los Angeles County were 80 percent and 65 percent contained, Reuters reported.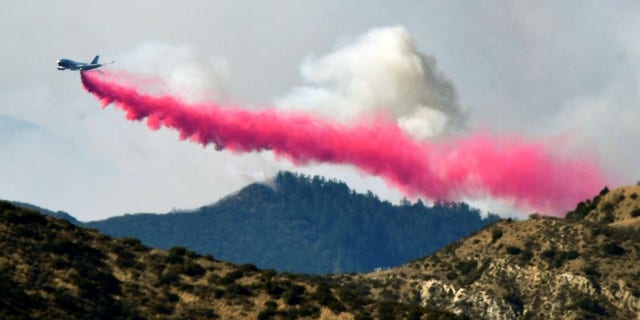 A 70-year-old woman was killed in a car crash Wednesday while trying to escape the fire in Santa Paula. Nearly 800 homes and other buildings were destroyed and dozens of horses died since Monday. More than 200,000 people evacuated their homes, though some have since returned after orders for sections of Ventura and Santa Barbara counties were lifted.
Some homeowners returned Friday to find their homes reduced to ashes. Dick Marsala was too overwhelmed to speak as he searched through the smoldering remnants in search of his wallet. It was still too hot, so he climbed back out. Peering through a broken window, he spotted a framed photo still hanging on a blackened wall. It was a picture of him golfing.
"I'll be darned," he said, his eyes tearing up as he put on sunglasses.
Dozens of mobile homes in a community were destroyed.
"It's really horrible to see some of these little streets look like a moonscape," Tom Metier told The Associated Press.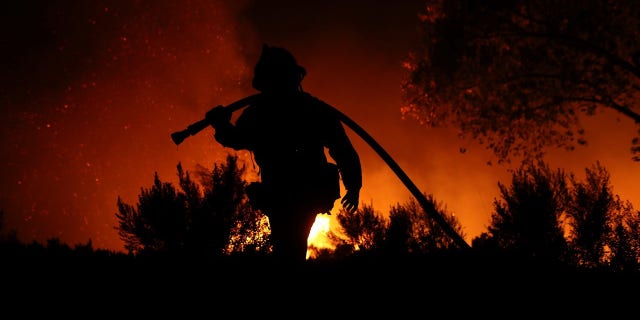 Brown warned on Saturday after surveying the fire damage that wildfires "is the new normal" in California because of climate change combining high winds with low humidity.
"This is the new normal," Brown said. "We're about ready to have firefighting at Christmas. This is very odd and unusual."
Brown said he had witnessed the "vagaries of the wind" that had destroyed some houses and left others standing and expressed concern for those who lost everything.
"What can you say?" he asked. "When you lose your house and your belongings and people lose their animals, it is a horror and it's a horror we want to minimize."
Brown urged U.S. lawmakers to pay more attention to dealing with natural disasters such as fires, floods and earthquakes.
The Associated Press contributed to this report.