California wildfire victim died in husband's arms after trying to survive inferno in pool
A California woman died in the arms of her husband as they were trying to take shelter in a swimming pool as fire consumed everything around them.
A raging wildfire that has killed at least 41 people and destroyed thousands of structures trapped the couple in their swimming pool, which became their only chance of survival. Carmen Caldentey Berriz, 75, took her last breaths as her husband of 55 years held her afloat in the pool in Santa Rosa last Monday, the San Francisco Chronicle reported.
She was in Santa Rosa was with her husband Armando as part of a three-day vacation, when their son-in-law Luis Ocon, woke early Monday and saw the fire begin to overtake the neighborhood.
"Everything was engulfed in flames," Ocon told the Salinas Californian. "The house across the street was already like a bonfire."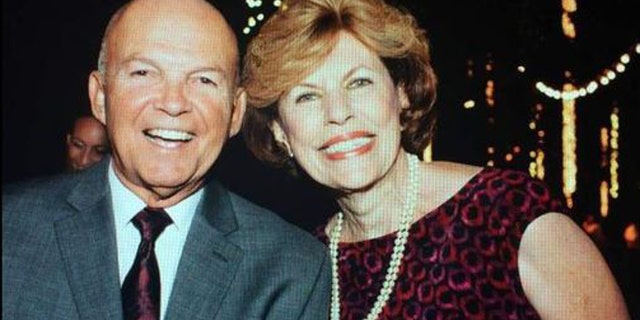 After heading to their cars, Luis, his wife Monica, and their daughter made it through the thick smoke and flames and pulled over, searching for Carmen and Armando's car to emerge behind them. But it never appeared.
Armando Berriz's car had gotten stuck on a fallen tree. He then told his wife they had to run back to the house to take shelter in the backyard pool.
They spent the next six hours there, with Armando clutching the side of the pool, which became so hot that it burned his hands, Luis told the Salinas Californian.
The heat from the flames was so intense, the couple kept only their lips and noses above water to breathe. When they went up for air, they prayed together, he said. The family believes she died of smoke inhalation.
"(He told me) when he was with my mother in law, she is what kept him alive," Luis said. "When she died, his three kids were what kept him alive."
He let go only after the flames had burned out, laying Carmen on the steps of the pool with her arms carefully crossed over her chest. Armando then walked two miles to find firefighters.
"Everything they did was as a team," Monica Ocon said. "They had this bond and this strength that literally lasted a lifetime."
The Associated Press contributed to this report.