California prosecutor may seek death penalty in home invasion murder
Prosecutors in California said Tuesday they may seek the death penalty against an illegal immigrant accused of the horrific sexual assault and bludgeoning murder of a 64-year-old Air Force veteran attacked in her Santa Maria home last month.
Victor Martinez Ramirez, 29, an illegal immigrant with an extensive criminal record, is scheduled to appear in court Thursday in connection with the murder of Marilyn Pharis, who was beaten with a claw hammer and left for dead in a home invasion three weeks ago. Police arrested Ramirez six times over the last year and a half, but he remained free because of federal and state policies protecting criminal aliens.
"I am going to want to get input from the Santa Maria Police Department, from the other prosecutors in my office, from the executive staff, from the victim's family, from the defense attorneys."
Santa Barbara County District Attorney Joyce Dudley told Fox News Channel's Greta Van Susteren she would gather information from several sources before deciding on the death penalty charge.
"I am going to want to get input from the Santa Maria Police Department, from the other prosecutors in my office, from the executive staff, from the victim's family, from the defense attorneys," Dudley said. "All of this is very important and I will make the decision based upon the information I receive."
The prosecutor said the immigration status of Ramirez is not a factor in the decision, although it has generated outrage as the latest in a strong of cases in which illegal immigrants known to police were not detained for deportation.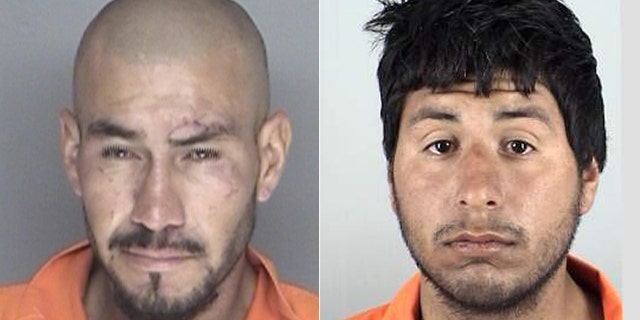 "For a state prosecutor, the immigration issue is irrelevant," Dudley said. "My job and the job of the two prosecutors who will be prosecuting this case is to prove the charges, the special allegations, the enhancements to a standard beyond a reasonable doubt. Whether someone is an immigrant or not an immigrant, whether they are here lawfully or not here lawfully."
But others question why Ramirez was still in the U.S. Arrested previously on two felony charges, Ramirez should have been deported under federal law. Immigration and Customs Enforcement officials had asked local authorities to turn him over, but when Dudley's office accepted misdemeanor pleas, Ramirez received sanctuary under state and federal law.
Ramirez's case angered Santa Maria Police Chief Ralph Martin, recently lashed out at lawmakers and President Obama for protecting criminal aliens.
"I think this is a national issue," Martin told reporters last week. "It starts with the administration and their policies. You can draw direct line to this governor and Legislature. I am not remiss to say that from Washington, D.C. to Sacramento, there is a blood trail to Marilyn Pharis bedroom."
Martin isn't the only one upset. Sen. Charles Grassley, R-Iowa, sent Homeland Security Director Jeh Johnson a letter Tuesday demanding answers.
"Clearly, there has been a total breakdown in cooperation between local and federal law enforcement that allowed this alleged killer to be released and, despite his lengthy and violent criminal record, never deported," Grassley wrote.
He demanded Johnson turn over Ramirez' federal immigration file, plus any correspondence the department had with Santa Barbara over its sanctuary policy.
The Pharis case and the July 1 alleged murder of Kate Steinle in San Francisco by an illegal immigrant have made illegal immigration an issue in the presidential campaign as well as re-igniting a debate on Capitol Hill over the Obama administration's policy of not removing criminal aliens. Statistics show a 50 percent decline in the number of federal detainers issued on criminal aliens, leaving them on the streets instead of being sent back home.