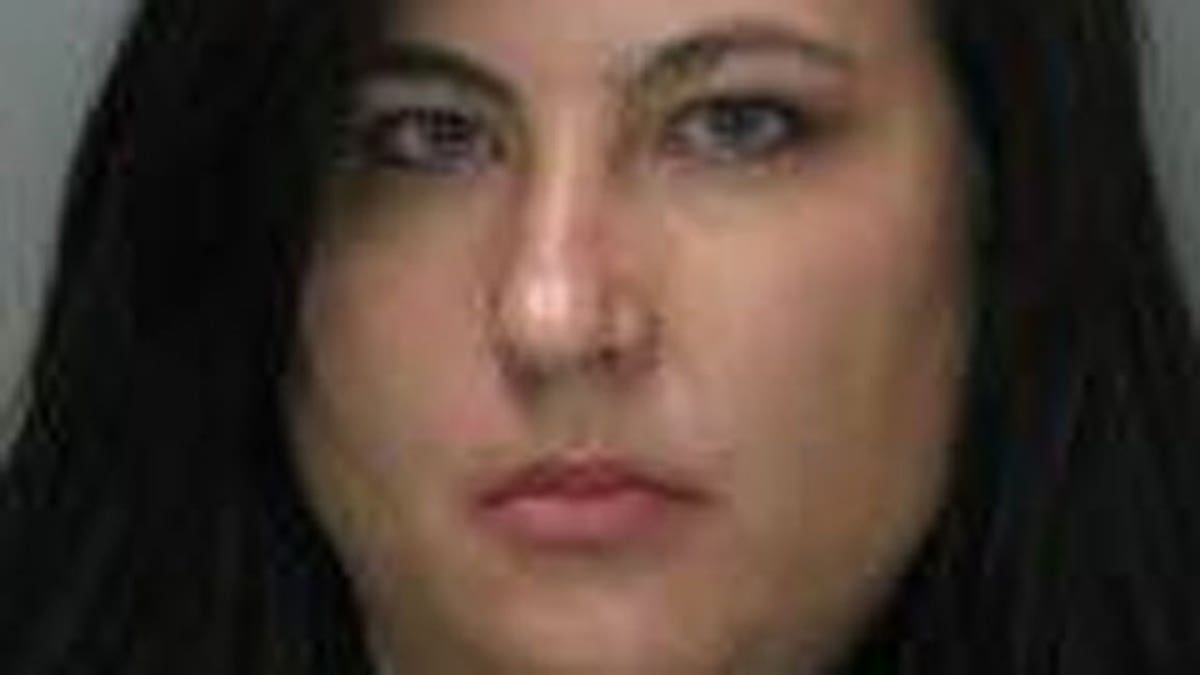 SACRAMENTO, Calif. – She split her own lip with a pin, scraped her knuckles with sandpaper and had her friend punch her in the face. Investigators say she even ripped open her blouse, then wet her pants to give the appearance she had been knocked unconscious.
But it was all part of what authorities said Friday was an elaborate hoax by the woman to convince her husband she was raped so they could move to a safer neighborhood.
Charges filed by the Sacramento County district attorney allege Laurie Ann Martinez, a prison psychologist, conspired with the friend to create the appearance that she was beaten, robbed and raped by a stranger in April in her Sacramento home.
Martinez, her friend and two co-workers eventually told police the whole thing was a setup to convince Martinez's husband that they needed to move from a blighted, high-crime area three miles north of the state Capitol.
It didn't work. Instead, the couple filed for divorce six weeks after the April 10 incident, according to court records.
"If all you wanted to do is move, there's other ways than staging a burglary and rape," said Sacramento police Sgt. Andrew Pettit. "She went to great lengths to make this appear real."
Martinez, 36, a psychologist for the California Department of Corrections and Rehabilitation, reported she had come home that day to find a stranger in her kitchen, authorities said.
"As she tried to run away, the suspect grabbed her and hit her in the face," court records say in describing what she told police. "She lost consciousness and then when she awoke she found her pants and underwear pulled down to her ankles."
Missing from her home were two laptop computers, Martinez's purse, an Xbox video game console, a camera and numerous credit cards that Martinez said the stranger had stolen.
In reality, the items were all at the home of her friend, Nicole April Snyder, authorities allege. Investigators say Martinez had Snyder punch her in the face with boxing gloves they bought for that purpose.
Martinez began crying hysterically when police arrived, according to court papers.
Martinez's two lawyers in the family court actions, Russell Carlson and Ben Ramsey, did not immediately return telephone messages seeking comment. Her husband's attorneys in the family law case declined to comment.
Martinez was arrested Monday and freed on $50,000 bond. There is no record that she has a criminal attorney before her arraignment set for Monday.
Snyder, 33, is charged with the same conspiracy counts, and a warrant has been issued for her arrest. Shelly Orio, a spokeswoman for the district attorney's office, said she had no indication that Snyder has retained an attorney.
If convicted of conspiracy, each woman faces up to three years in prison, Orio said.
Police detectives and crime scene investigators spent hundreds of hours on the case, until one of Martinez's prison co-workers came forward to say Martinez had been talking at work about faking a crime at her home to persuade her husband to move, Pettit said.
"It doesn't sit well for other women who really are victims, crying wolf," Pettit said.
Martinez had been a psychologist overseeing other mental health workers treating inmates at California State Prison, Sacramento, said department spokeswoman Terry Thornton. The prison 20 miles east of Sacramento was the scene this week of a fight among more than 150 inmates that sent 11 inmates to outside hospitals.
Thornton said Martinez was redirected to the department's headquarters in May, when the investigation began, and has had no contact with inmates since then. Thornton said the department also is conducting its own investigation.
Martinez did not immediately return an emailed request for comment left with Thornton.
Robert Kahane, executive officer of the California Board of Psychology, said Martinez's license currently is valid. However, "we are working diligently to ensure immediate and continued consumer protection as quickly as possible," he said.