California priest pleads for crosses stolen in 'targeted event' to be returned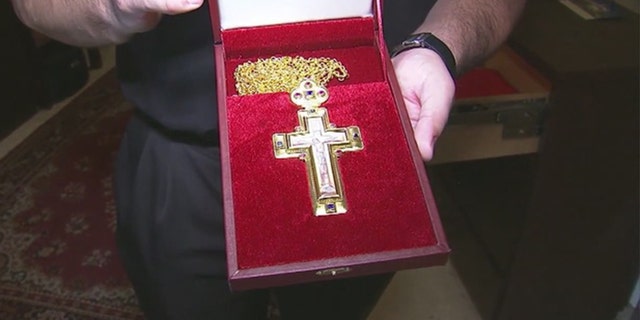 A priest at a California Orthodox church is pleading for a burglar to return thousands of dollars worth of religious items that were swiped from the building during an early morning "targeted event."
Los Angeles police said around ten crosses and other items were taken from the St. Nicholas Orthodox Church early Wednesday after a burglar broke in through a back door and ransacked drawers inside.
"While they can be replaced monetarily, the sentiment will be very, very hard to replace," Father Michael Prevas told FOX11 Los Angeles, adding that he was "very saddened that it's come to the point that churches can be targeted."
Prevas said surveillance video shows a man parking a white truck in the church's parking lot and that he "had been in and out in about just slightly what seems like over one minute.
"It makes us a little more uneasy that it seemed to be such a targeted event," he added.