California police kill man who allegedly stabbed 6 people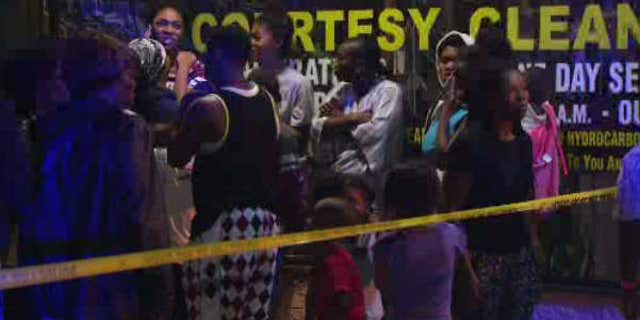 NEWYou can now listen to Fox News articles!
Police in California shot and killed a man they say stabbed six people on Friday, including his wife and three employees at a convalescent home, officials said.
The knife-wielding man was identified Saturday as Derrick Lee Hunt, 28, of Long Beach. A knife with a 7-inch blade was found at the scene.
Long Beach officers were called to an address near the convalescent home shortly before 8:30 p.m. where they confronted a suspect and shot him to death, Sgt. Megan Zabel said.
Five of the victims were listed in stable condition at hospitals. The sixth was treated for minor injuries at the scene, Long Beach Fire Department spokesman Brian Fisk said.
Police said Hunt stabbed his 29-year-old wife, her 25-year-old brother and a 24-year-old neighbor and then crossed the street and stabbed three female employees at the convalescent home.
Hunt's sister Shawntris Leake told KNBC-TV her brother had been released from jail less than two weeks ago and they had spent time together earlier in the day.
The Associated Press contributed to this report.