California officials save cows trapped under fallen tree
A group of cows needed to be rescued Tuesday after ending up trapped under a huge eucalyptus tree in Southern California.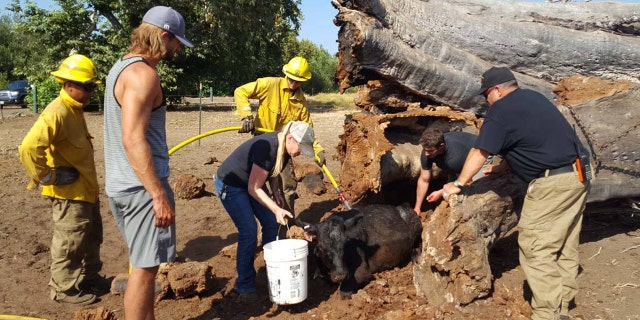 The California Department of Fish and Wildlife said in a Facebook post Wednesday the group of cattle was recently moved to a field at the Ranch Jamul Ecological Reserve in San Diego County to graze on non-native vegetation to reduce fire hazards.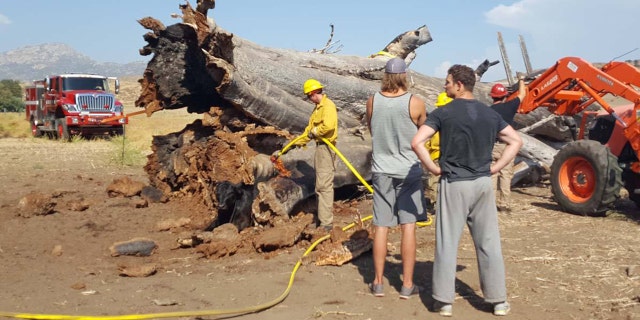 Four cows looking for some shade ended up getting trapped under a massive fallen eucalyptus tree, nearly 30 feet in diameter, after the tree trunk shifted.
ALABAMA HUNTER SHOOTS DOWN 820-POUND WILD HOG IN FRONT YARD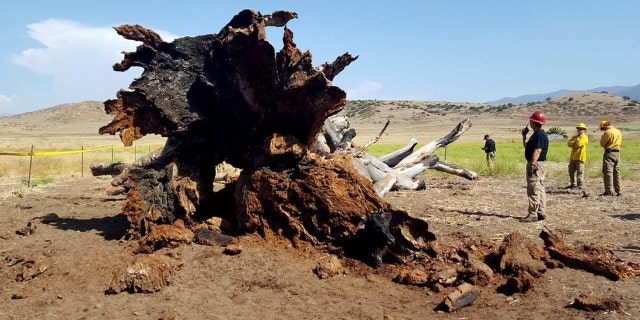 A staff member surveying the property came across the trapped animals, and called in fire officials from Cal Fire and the U.S. Fish and Wildlife Service to help.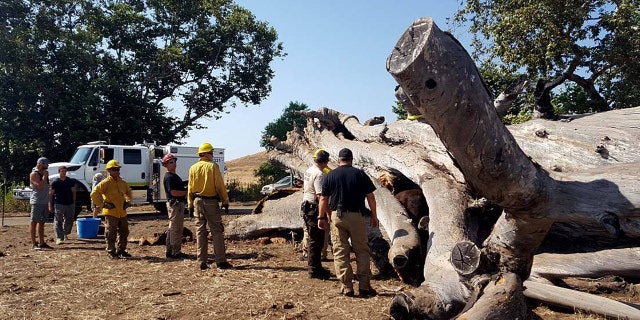 Officials said it took more than an hour for fire crews to stabilize the tree, and keep the distressed cows "cool and hydrated."
One of the heifers was injured in the incident and receiving veterinary care, according to the agency, while the other three were treated and recovered from the misadventure.