California mayor among handful of surfers sickened by latest sewage spill from Mexico
NEWYou can now listen to Fox News articles!
The mayor of a Southern California beach town said an "epic" day of surfing last Friday turned into a nightmare for himself and others after they got violently ill from a sewage spill that originated in Mexico.
Imperial Beach Mayor Serge Dedina told FOX 5 San Diego the sewage spill occurred south of Tijuana on Oct. 26 and then flowed north, contaminating ocean water off the town.
"What happens is a lot of times, sewage will be dumped at night and it washes up the coast and usually by the time we're out surfing, it washes through Imperial Beach," Dedina said.
Several surfers, including Dedina, became sick after surfing in the polluted waters the next day, city officials said in a news release. Imperial Beach is 10 miles north of Tijuana.
"Our beach stunk, people were getting sick and the response from Mexico was nothing happened," Dedina told FOX 5.
A spokeswoman with the U.S. International Boundary Water Commission, which oversees the water quality and flood control in the border region, told The San Diego Union-Tribune there was no report of a spill last week from officials in Mexico.
"Our beach stunk, people were getting sick and the response from Mexico was nothing happened,"
The mayor is now asking the State Department for a federal investigation into the matter, and is placing blame on officials in Mexico who are supposed to report additional incidents after a massive spill in February described as the "tsunami of sewage spills."
MEXICAN SEWAGE ROUTINELY FOULING SAN DIEGO BEACHES, OCEAN WATERS
In that incident, more than 140 million gallons of sewage spilled into the Tijuana River in Mexico and ended up flowing into the Pacific Ocean on the U.S. side of the border.
The spill, which spanned from Feb. 4 to Feb. 23, occurred during repairs to a major sewer pipe, the International Boundary and Water Commission said. No Mexican official at the time disclosed the potential health and environmental hazards.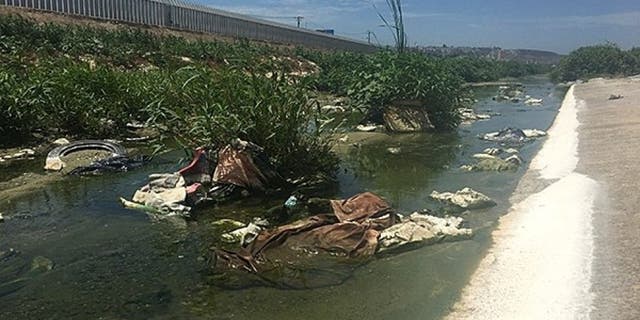 About 15 million gallons of treated sewage are discharged into the Tijuana River every day, but technical issues sometimes send raw waste off California waters, Dedina told Fox News in March.
"There is a diverter pipe in the Tijuana River operated in Mexico just before the border that in theory should be turned on all the time — but if there is an electrical outage or it breaks down, which happens frequently, then the Tijuana River flows into the U.S. and can pollute our beaches," Dedina said.
MILLIONS OF GALLONS OF MEXICAN WASTE THREATEN US BORDER PATROL AGENTS
The brew of toxic chemicals and raw sewage along the Tijuana River are also affecting border patrol agents.
In August, documentation provided to Fox News by the U.S. Border Patrol Local 1613 Union showed 59 Border Patrol agents reported getting sick in a three-month period after exposure to pollutants while at work along the border.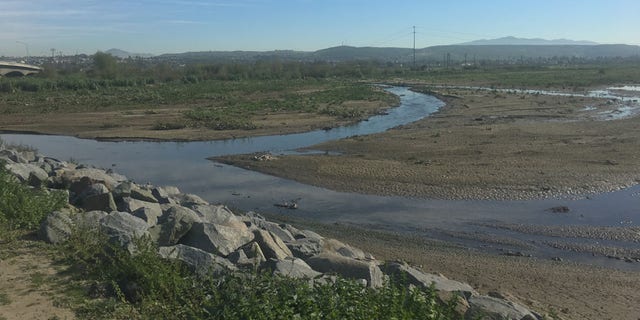 In regards to the spill last week, Dedina said Wednesday he wants officials across the border to be transparent and report the spills as they happen.
"People in Tijuana and the state agency for public services are trashing us by basically allowing us to surf in raw sewage," he told FOX 5.
Fox News' Malia Zimmerman contributed to this report.