California man falls to death off cliff while attempting to rescue dog
A man fell from a cliff to his death Monday while trying to rescue his dog after it ran away from him at a Northern California park, officials said.
The National Park Service told KTVU the 67-year-old man fell from the nearly 500-foot cliff at Thornton Beach in Daly City.
The dog, which animal control officials said may be a Shepard-mix, had gone down to the rocks on the cliff and got stuck there.
The man had climbed down to get close to the dog, but the rocks gave way beneath him and he plunged to his death. Video from KTVU's helicopter showed the pooch anxiously pacing on the cliff just above where the man's body was found.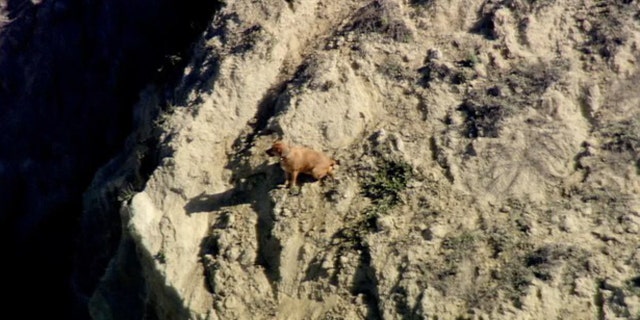 Kyle Moreno, who was walking his dog near the area where the man fell, told KTVU the area on the trail is like "a straight drop off."
OREGON CLIMBER 'STARTED CARTWHEELING' DURING FATAL PLUNGE ON MOUNT HOOD
"I stay away knowing how crumbly the cliff is. When it's that steep it can just fall right underneath you," he said.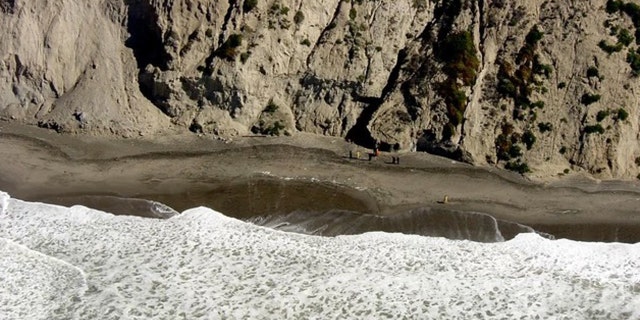 Rescuers were able to help the dog get back up the cliff, where he was turned over to the victim's son.  The park, located about 10 miles outside of San Francisco, is popular with hikers and dog walkers.
"I would definitely try to run after my dog," hiker Michelle Paredes told KTVU. "Unfortunately he did pass away, which is heartbreaking."