California inmate serving day 2 of 4-day sentence escapes, caught shortly after, police said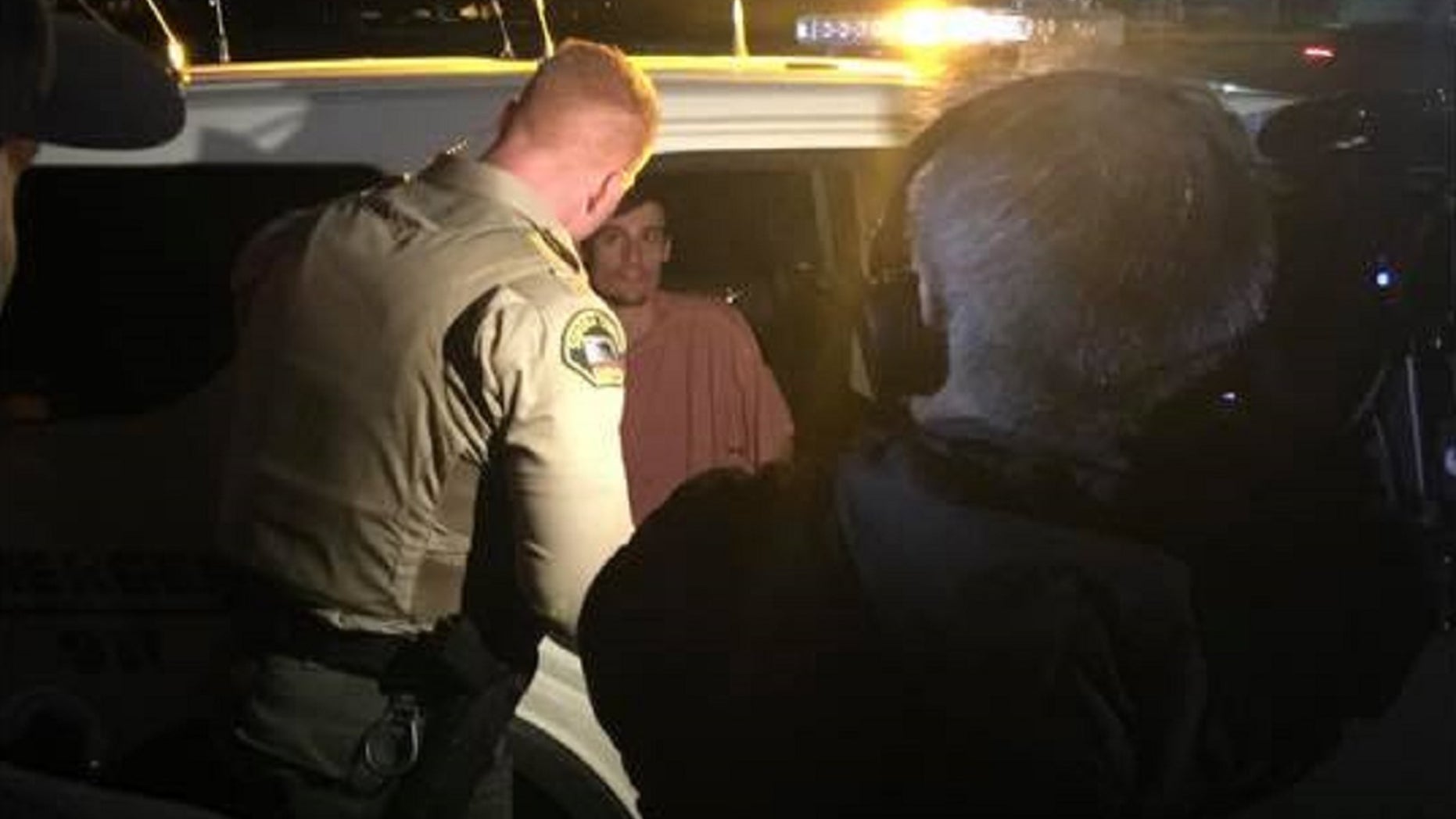 A California man serving a four-day sentence in county jail tried to cut his time short by making a run for it over the weekend – an escape that lasted all of 38 minutes, police said.
Marc Andrew Schwartz, 22, made a run for it on the second day of his four-day sentence for a DUI conviction at North County Detention Facility in Sonoma County, the Santa Rosa Press Democrat reports.
On Saturday, Schwartz managed to scale a fence covered in coils of razor wire before jumping a wooden fence and landing on the other side, police said.
The Sonoma County Sheriff's Department quickly identified Schwartz as the escapee after conducting a head count, and within minutes of broadcasting his description over the airwaves, received a tip of a man fitting his profile running through a field not far from the jail, according to authorities.
The 22-year-old's escape was short-lived, as dozens of sheriff's deputies with help from neighboring agencies, a helicopter and K9 units tracked Schwartz down in just 38 minutes.
He was found in a nearby creek bleeding, and was treated for his injuries before being taken to a hospital in the area, the report said.
Police said drugs and mental health issues were not a factor in what prompted Schwartz to escape with just two days remaining on four-day sentence.
"No drug or mental health issues in this case. He chose to solve a perceived problem in the absolute worst way," the sheriff's department wrote on its Facebook page.
Schwartz could now face more time behind bars as he was charged with felony escape, according to police. He has been moved to the higher security Main Adult Detention Facility in Santa Rosa.