California husband, wife arrested in second wife's disappearance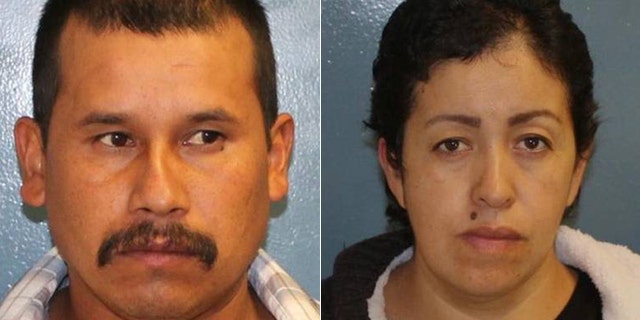 NEWYou can now listen to Fox News articles!
VISALIA, Calif. – A Central California man who was married to two women at the same time has been arrested on suspicion of killing one of them, and his other wife has been arrested in the case, authorities said Tuesday.
Francisco Valdivia, 37, and wife Rosalina Lopez, 39, both of the Visalia area, were arrested in the June 9 disappearance of Cecilia Bravo, 30, the Tulare County Sheriff's Office announced.
Bravo was last seen at the Tachi Palace Casino in Lemoore and is believed to be a victim of homicide. Her body has not been found, Tulare County Sheriff Mike Boudreaux told the Sacramento Bee.
Valdivia married Lopez in Mexico in 2007 and later married Bravo, who was born in Bakersfield, in an attempt to gain legal residence, Boudreaux said.
"He used Cecilia in a business relationship to gain himself legal residence," Boudreaux said.
Boudreaux said the motive has to do with "the relationship of these three people," but he added he cannot be more specific.
"I can tell you there have been threats made on her life by the suspects who are in custody," and investigators have "significant digital forensic evidence" against them, he said.
Officials said her car was set on fire in an orchard and her four children have not heard from her. "We're comfortable and confident in our belief that Cecila Bravo Cabrera was murdered," Boudreaux said.
Valdivia was already in custody when he was arrested. Several days after Bravo disappeared, Valdivia was arrested on suspicion of cultivation of marijuana for sales and originally was held on $1 million bail due to having several growing sites, authorities said at the time.
Both suspects are now being held without bail.