California Highway Patrol officer dead in Christmas Eve crash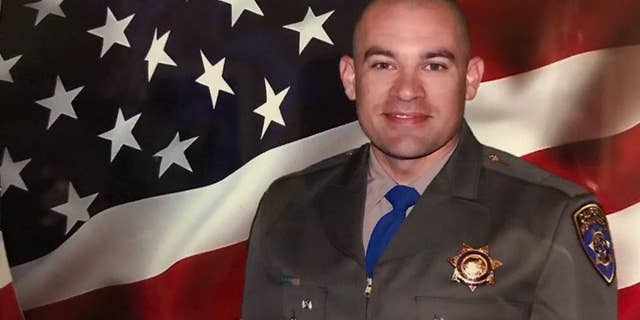 A California Highway Patrol officer was struck and killed by a suspected drunk driver on Christmas Eve, officials said.
Officer Andrew Camilleri, 33, was in the passenger seat of a parked patrol car when the vehicle was hit around 11:20 p.m. Sunday on the San Francisco Bay Area highway.
Camilleri was in the patrol car with Officer Jonathan Velasquez, who was sitting in the driver's seat and suffered minor injuries in the crash.
The 33-year-old officer was transported to St. Rose Hospital in Hayward where he was pronounced dead.
The California Highway Patrol said the driver who struck the officers' vehicle was 22 years old and under the influence of alcohol and possibly marijuana. The unidentified driver was also returning from a party.
Assistant Chief Ernest Sanchez said the driver was traveling at a high speed on Interstate 880 when he slammed into the back of the patrol car parked on the right shoulder. The crash shut down southbound lanes of the highway for hours.
Camilleri began his career with the California Highway Patrol just last year on August 27, 2016, officials said.
He leaves behind a wife and three children who expected him to be home to open Christmas presents, the Los Angeles Times reported.
"We offer our thoughts and prayers to his family, friends and colleagues as we collectively mourn this heartbreaking tragedy," the CHP Golden Gate Division said Monday.
The Associated Press contributed to this report.