California gun parts store refuses to turn over customer list to federal officials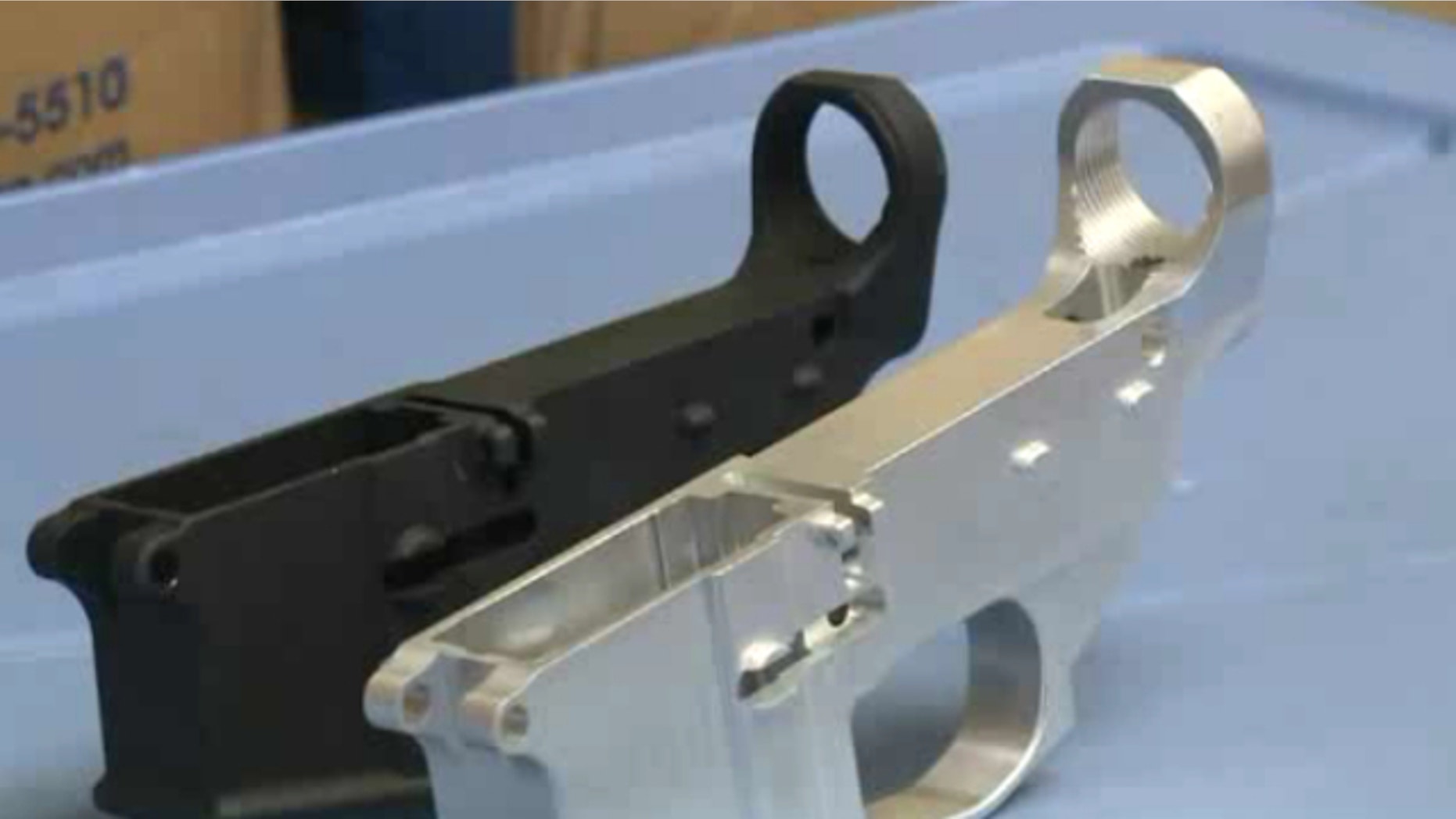 The owner of a California store that sells gun parts to build rifles from scratch is refusing to turn over his customer list to federal officials.
Dimitrios Karras, owner of Ares Armor in Oceanside, told Fox5SanDiego.com that Bureau of Alcohol, Tobacco, Firearms and Explosives agents are investigating his business because it sells AR-15 lower receivers, which contain the gun's operating parts.
The company sold thousands of 80 percent receivers in with colors showing where the customer can drill, making it easier and cheaper to build. The ATF said the sales are illegal and demanded the company turn over the products and names of customers who purchased them, according to the report.
"They said either give us these 5,000 names or we are coming in and taking pretty much anything – which is a huge privacy concern and something we are not willing to do," Karras told the station.
Karras's attorney arranged for ATF agents to pick up the receivers on Wednesday, but Karras said he will not comply with turning over the customer list.
"They were going to search all of our facilities and confiscate our computer and pretty much shut our business down," Karras said. "The government invades our privacy on a daily basis and everyone thinks its ok."
"This is one of those situations where hopefully the governmental institutions will come in say this is protected and no you're not taking it from them."
Anticipating a possible raid, the company filed a temporary restraining order against the ATF in an effort to prevent them stopping them from confiscating their property, Karras told the station.
Agency officials confirmed their investigation to Fox5SanDiego.com, but declined to comment further.
Ares Armor and the ATF will proceed to a preliminary hearing on the injunction if a compromise is not reached before March 20.