California firefighters save boy stuck in library's statue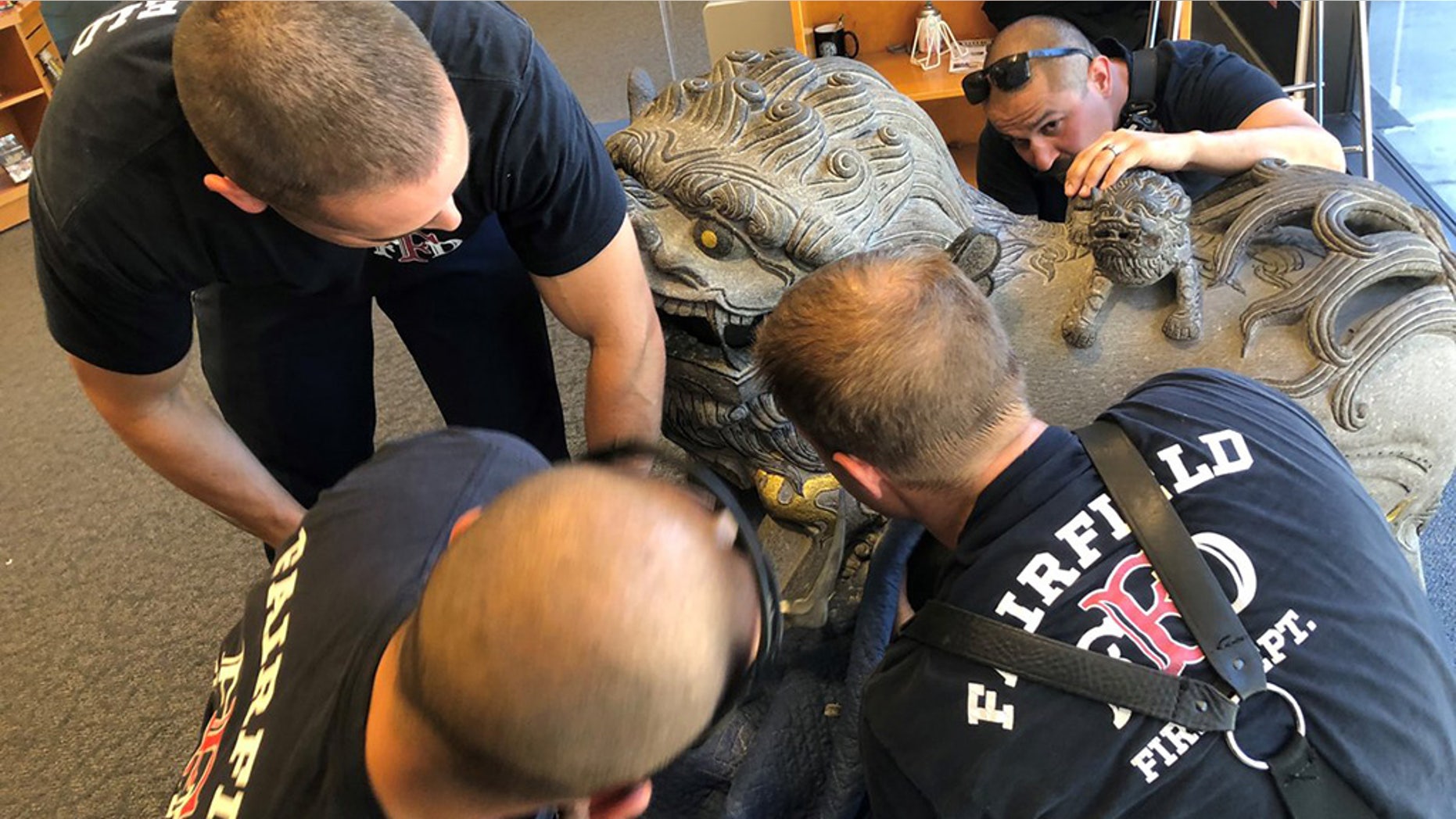 A family of four in California went to the Solano County Library Monday to register for their library cards when one of the young boys in the family crawled into a statue and got his head stuck.
The statue is one of two 800-pound granite lions.
It was a gift from Fairfield's sister city Zinwa in Taiwan back around 1977.
Here in the west, they're commonly known as "Foo dogs." They serve as guardians to the people inside the structures they protect.
"We got a call for a juvenile stuck in a statue," recalled Fairfield Fire Capt. Tony Prado.
It was not your everyday type of call for help. But with lights and sirens on, Station 37 responded.
"He was underneath and he had his head between the front and rear legs on the left side of the dog," said engineer Anthony Bellamy. "His head was between those, got through but wasn't able to get it back out."
"We were trying to do everything we could to manipulate his head to get it out," said firefighter and paramedic Chase Diaz. "We used Vaseline, sheets of plastic. We tried maneuvering his head every single way."