California firefighters save American flag in someone's yard as deadly inferno approached it
Firefighters battling raging wildfires in Northern California showed their patriotic spirit this week when they interrupted their fatiguing work to save an American flag.
As deadly flames approached Table Mountain in Butte County, which is north of Sacramento, firefighters took down a large flag fluttering in someone's backyard and carefully placed it inside the house.
Cade Boeger told Action News Now he was surprised to get home on Wednesday after evacuating his family and not only finding that his home, which was dangerously close to being swallowed up by the fast-moving fire, was still standing – but that firefighters took the time to carefully preserve his giant flag. He said he put the flag up because he has great respect for those who have served in the military.
CALIFORNIA WILDFIRES MAY HAVE BEEN SPARKED BY POWER LINES AS DEATH TOLL CLIMBS TO 26
Boeger's family evacuated on Wednesday as the fires approached. The wildfires in northern California have killed at least 26 people and destroyed 3,500 structures. Several hundred people are missing.
Boeger said he mentally prepared himself to return home and find his home devoured by the fire. But instead, he found his house intact.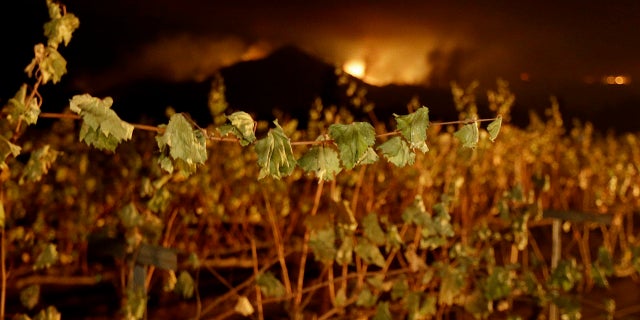 And when he walked in, he said he found his flag had been "folded neatly and laid out there respectfully on the couch. And I just kind of froze and just looked at it and said how did this happen?" he told Action News Now.
"There's not really a lot of words you can put around the emotions that you have of not having your house burn down and having to start from scratch again," he said. "So, I just say thank you so much and appreciate the gesture."