California father of 10, accused of abusing his children, says he's 'like the Indiana Jones' of spirituality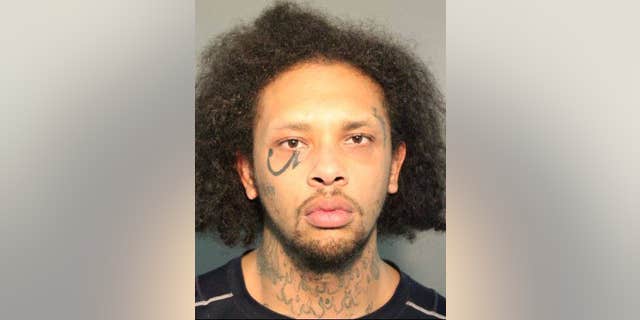 NEWYou can now listen to Fox News articles!
A man in California who was arrested by authorities for allegedly abusing his children reportedly denied the accusations against him, insisting during a jailhouse interview that he is "not a torturer" and "not a monster."
Jonathan Allen spoke to KCRA from Solano County jail, where he's being held following his Friday arrest and booking on nine counts of felony torture and six counts of felony child abuse.
In the interview with the outlet, the 29-year-old father claimed his kids had "no marks on them whatsoever" when they were removed from the home. He said it was only after "personal family issues" and "vendettas" arose that the accusations came out.
"I didn't do what they said I did," Allen said.
Ten children, who authorities believe were violently abused and living in "horrible" conditions, were removed from the family home on March 31, according to the Fairfield Police Department. Garbage, rotten food, and animal and human feces were strewn throughout the house, according to Lt. Greg Hurlbut, who spoke at a news conference on Monday.
TEN CHILDREN RESCUED FROM 'HORRIBLE LIVING CONDITIONS' IN CALIFORNIA, PARENTS ARRESTED, COPS ANNOUNCE
Allen told the KCRA reporter that he was "not an animal" and "not a cruel dad whatsoever."
"I am the most loving parent that I could possibly be," he said.
He also said he was religious and practiced Kabbalah, saying he was "like the Indiana Jones when it comes to spirituality."
Authorities have said that the children described various incidents of "intentional abuse" in interviews. They suffered puncture wounds, burns and bruises consistent with getting shot with a pellet or BB gun, according to the department.
However, Allen claimed to KCRA that his kids were "brainwashed." He also said that he believed his kids would describe him as a loving dad "if they weren't in such a manipulative environment."
Allen said he believed "that the evidence will show itself." But he added that he feared "they have messed my kids up" and that in their minds, he and the mother of the children were "demonized."
Ina Rogers, 30, the children's mother, was arrested after their removal and charged with child neglect, police said. She was released after posting $10,000 bail on April 9.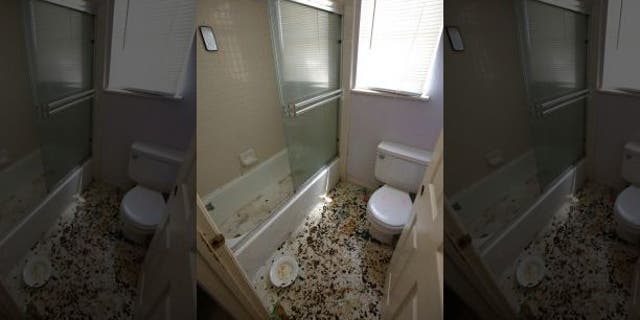 Allen chalked up the house's condition to KCRA as "diapers on the floor" and what he said his German shepherd puppy did when they were put in the bathroom.
"When they first came and got the kids from my wife, there was diapers on the floor, evidently from them being changed, and that's what they're talking about the fecal," Allen told KCRA. "It was like what the dog did in the bathroom and when they came into the house, what they saw on the floor."
Allen told the outlet that he loves his "children with all my heart" and that they "were trying to give them the best life that they could."
"I am not 100% perfect," Allen said. "But I am not an animal. I'm not a torturer. And I'm not a monster. I'm just not."
Fox News' Nicole Darrah contributed to this report.