California deputy killed at Sacramento hotel, two state troopers wounded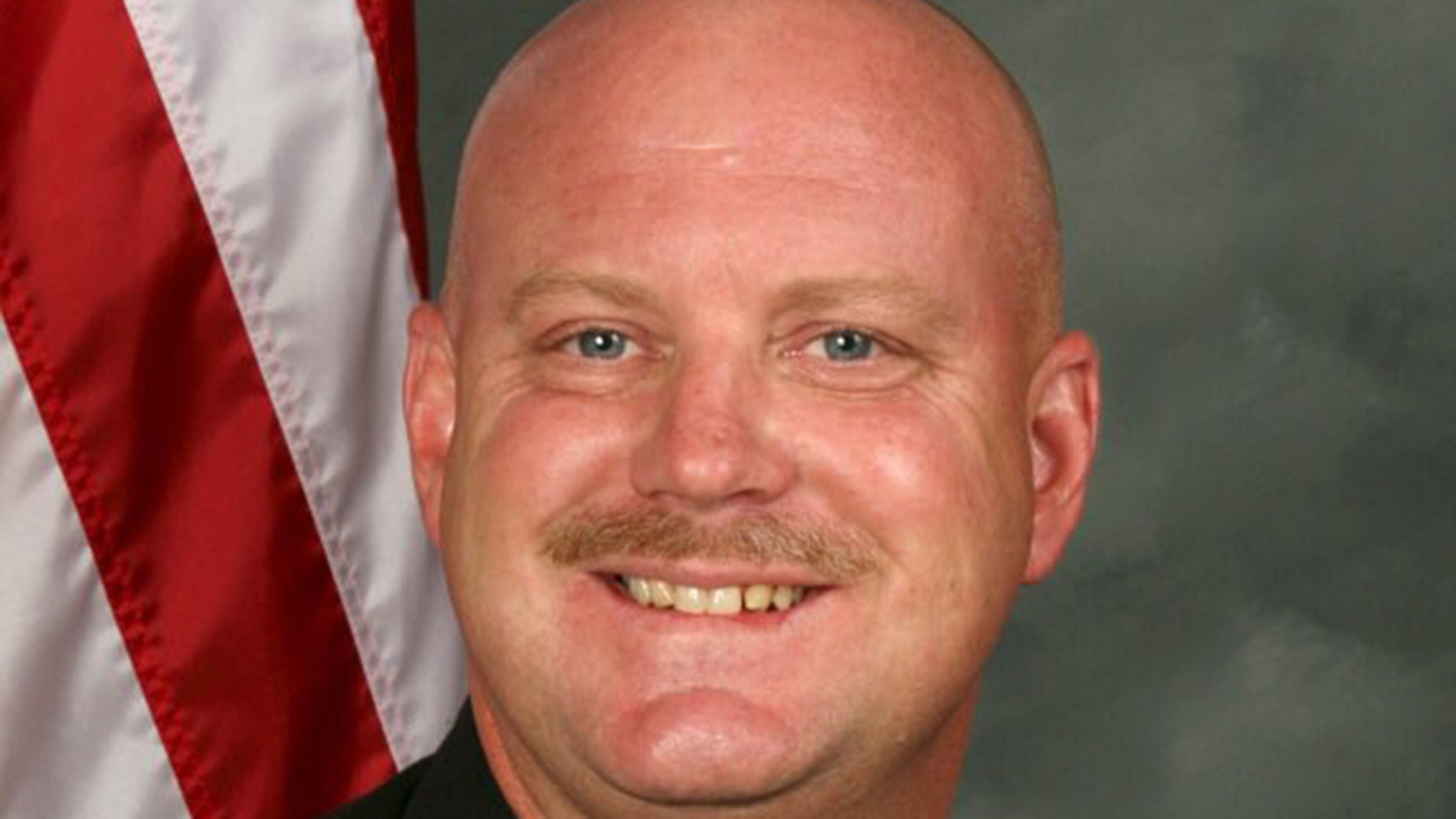 A Sacramento County Sheriff's deputy was killed Wednesday and two California Highway Patrol officers were injured in a shooting at a Sacramento hotel authorities believed to be the headquarters of a car theft ring.
Deputy Robert French, 52, died after he was shot at a Ramada Inn at around noon local time, Sacramento County Sheriff Scott Jones said. He added that the two wounded CHP officers were expected to survive.
"It was an extremely dynamic, horrific series of events that occurred," said Jones, who described French as a "well-known, well-respected" 21-year veteran of the department who was assigned to patrol Sacramento County's northern areas. The sheriff added that French is survived by his children, grandchildren and girlfriend.
"Words aren't going to make an appropriate appreciation of him as a man or his career," Jones said.
The unidentified man suspected of killing French was shot by authorities and apprehended. Two women, who were not named, were also in custody.
Authorities ordered guests to shelter in place as they searched the hotel for additional suspects. Investigators confirmed Wednesday evening that no other suspects were found.
Sacramento County Sheriff's Department spokesman Tony Turnbull said all three officers were part of a task force investigating a stolen vehicle case and had come across the missing car in the hotel's parking lot.
Turnbull said two women in the stolen vehicle led the officers on a chase that ended about 20 miles away in suburban Elk Grove, where they were arrested. Police then learned that they had booked a room at the Ramada Inn.
When the officers returned to search the hotel and announced themselves, they were hit with gunfire coming from inside the room. Authorities say a man inside then left through the back, where he shot French and fled in a vehicle.The suspect then led police on a brief chase before he was injured in another exchange of gunfire and taken into custody.
Jeff Marshall, who lives near the hotel, said he heard gunshots and then tires squealing and saw a grey Dodge Charger speed by his home, going the wrong way down a busy street.
Marshall estimated he heard 12 shots.
"It was like the wild West," Marshall said.
Click for more from Fox40.com.
The Associated Press contributed to this report.