California couple pleads guilty after more than 170 dogs found in filthy home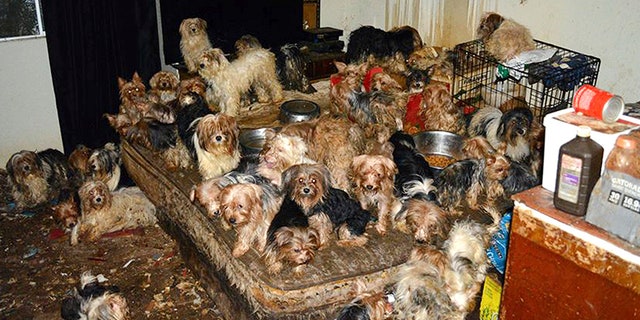 NEWYou can now listen to Fox News articles!
A California couple has pleaded guilty to hoarding more than 170 Yorkshire terriers and Yorkie mix dogs in mice-infested, filthy conditions that one attorney has described as a "disturbing case of animal abuse."
Christine Calvert and Mark Vattimo, of Poway, entered pleas Monday to animal neglect. They face probation and counseling and can't own pets for a decade.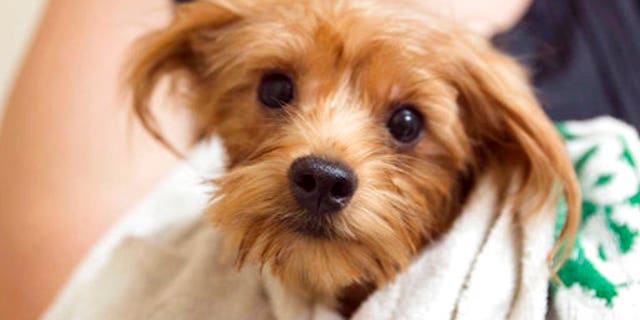 COMPULSIVE HOARDER FOUND CRUSHED TO DEATH UNDER TRASH PILE
Investigators who went to their Poway home in January found dozens of dogs in a dark room. The floor and walls were covered in excrement, and the dogs had a variety of problems, including fleas, poor teeth, overgrown nails and matted hair.
One dog was missing part of a leg, Fox 5 reported.
"The shocking conditions and sheer number of animals in the defendants' home make this a particularly disturbing case of animal abuse," District Attorney Bonnie Dumanis had said in February.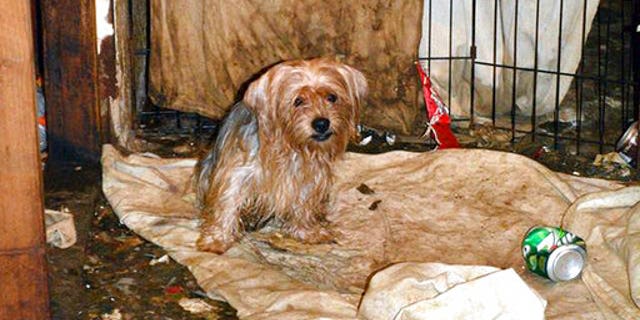 WOMAN WANTED FOR ANIMAL ABUSE CHARGES FOUND WITH 42 CATS IN HER CAR
About 30 dogs were seized later at another location and another 46 were found in a motor home in Primm, Nevada, where Calvert was arrested after fleeing the state.
The dogs — including puppies born to some of the animals — were put up for adoption.
The Associated Press contributed to this report.