California cops search for man who blinded woman with bleach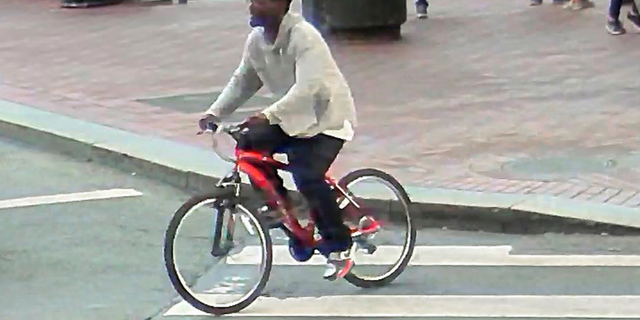 SAN FRANCISCO – San Francisco police are seeking the public's help in identifying a man suspected of blinding a woman with bleach last month.
The unidentified 53-year-old victim told authorities she got into an argument with the suspect outside a liquor store in the Tenderloin district on July 30.
He left after they argued but police have said he came back a short time later and poured bleach on her.
Police released surveillance images Friday showing the suspect fleeing on a red mountain bike.
Police say the woman suffered eye injuries in the attack and lost her vision.