California cop becomes Internet hero after helping elderly woman across street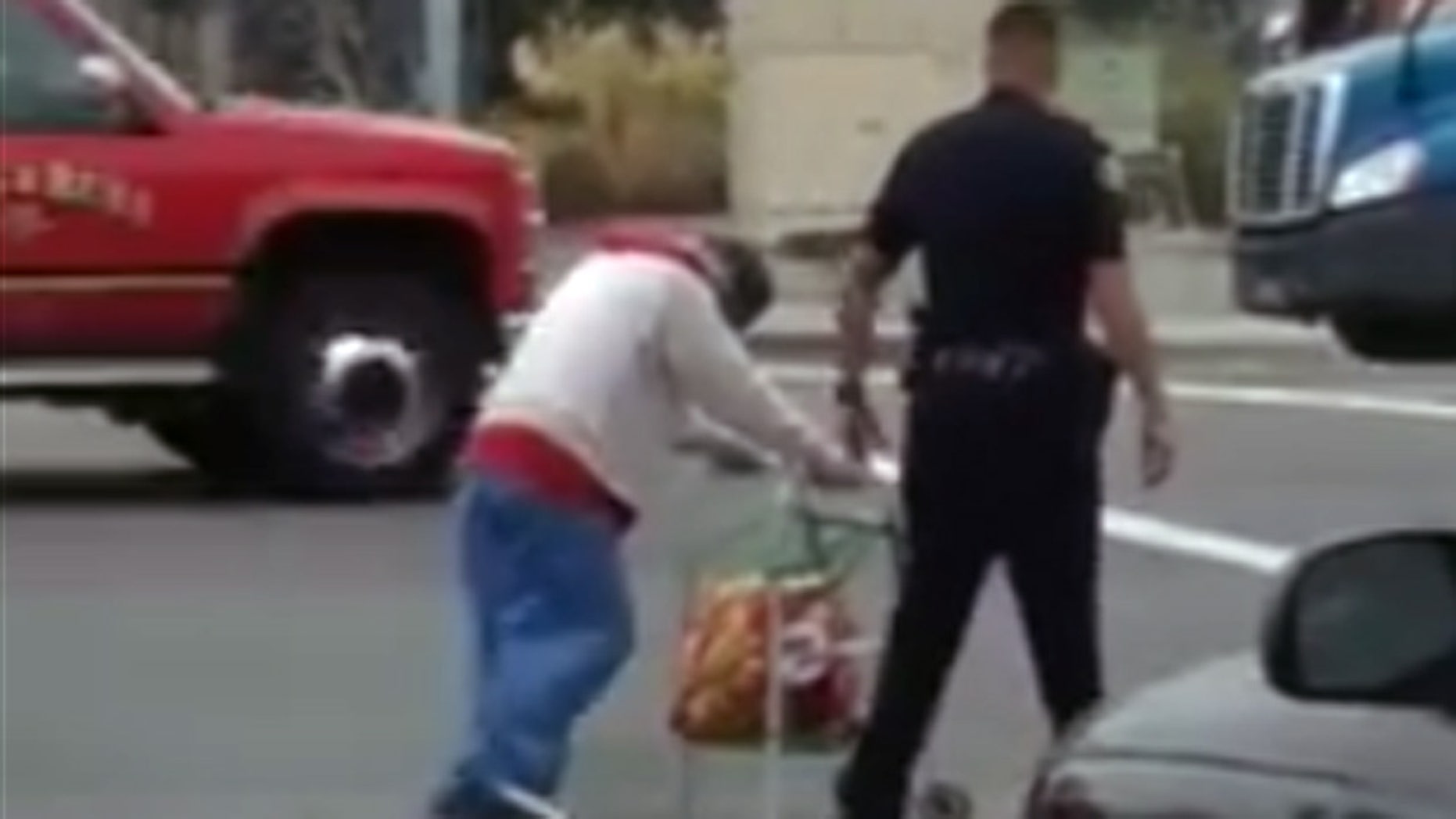 ANAHEIM, CALIF. – It's not the kind of police work that usually makes headlines, but this Anaheim cop has now become an Internet hero.
The scene captured on cell phone video by a bystander, and then posted to the Anaheim Police Department's Facebook page.
You can see an Anaheim Police officer (we don't know his name) escorting an elderly woman across the street.
She's using a walker...and it doesn't appear she''ll make it across on time.
So the officer gets out of his patrol car and makes sure all the cars let her cross without any problems.
This video has viewed more than 140,000 times on Facebook.