California conservatives, tired of state's liberal politics, find friendlier abodes in Texas
Tired of high taxes on everything from your home to your plastic shopping bags? Concerned that violent crime may be seeping into your once seemingly idyllic neighborhood? Worried that your children will be placed in subpar public schools?
Are you conservative? And would you like move?
If you answered yes to these questions than Paul Chabot may be able to help.
Chabot, a 43-year-old Republican and native of Southern California, in recent years had become increasingly frustrated with what he saw as a liberal shift in his home state and the effects it was having on his family's life. After two failed congressional runs, Chabot decided it was time to bail on the Golden State and move to the Lone Star State -- specifically, Collin County in north Texas -- in January.
"When I was growing up in a Republican state, we had safe towns and great schools," Chabot told Fox News. "But California has done a 180. It's not a family-friendly state anymore so we decided to move to Texas.
When Chabot, his wife Brenda and their four children arrived in McKinney – a town about 30 miles north of Dallas – they realized that many of the 168,000-plus residents of the town had pulled up their own roots in California and headed to the Lone Star state.
That gave Chabot an idea.
"We're not pioneers. We're probably actually late to the game when it comes to moving to Texas," Chabot said. "But we decided to make a business out of it."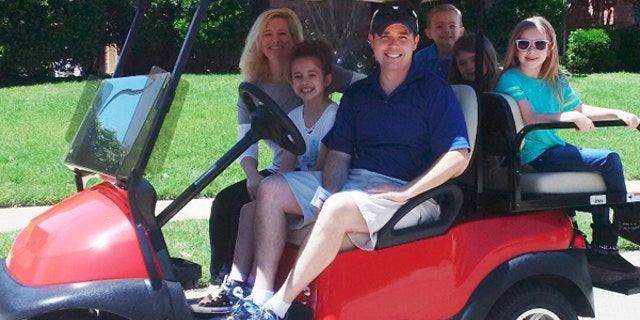 The business, Conservative Move, aims to help Republicans living in blue states follow the Chabot family's lead and move to a state more aligned with their conservative ethos. Chabot's company helps set up homeowners in blue states with conservative realtors to sell their properties and also find a new home in Texas. But the company doesn't just help conservatives leave blue states.
"A critical aspect of the company is helping people find a good-paying job," Chabot said. "And there are now lots of big businesses moving to Texas."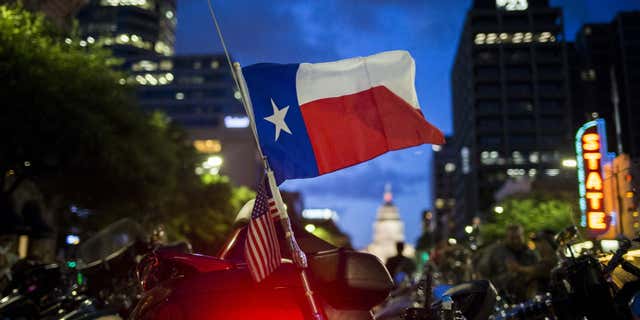 Whether the company succeeds in the long run is yet to be seen, but in its first five months in operation – thanks to a mix of social media, radio spots and word-of-mouth -- Chabot said he has received more than 1,000 inquiries from people in 40 states, with the vast majority being from California.
"Leaving California is like leaving a bad relationship," Chabot added. "When you're gone, you can see all the problems much more clearly."
Chabot, an Iraq war veteran who still serves in the Navy Reserves, said that he started Conservative Moves to help other like-minded "refugees" and foster a discussion about what makes a great community. Coming of age in California at the height of Reagan's America in the 1980s, Chabot said he has seen the state he knew as a child change into something that is completely different.
While California during the 1980s and early 1990s was anything but serene – there was the crack cocaine epidemic, widespread tensions between the African-American community and the police and a rash of homelessness, just to name a few issues – Chabot argues that unlike that time, it is almost impossible to maintain the type of middle-class existence he had during his childhood. He added that things like rising taxes, legalized marijuana, gun restrictions, sanctuary cities and declining public schools have all added to the disappearance of the state he once knew.
"California is no longer the representation of the American Dream," he said. "California has fallen morally on so many levels."
California and Texas – the country's two most populous states and the 6th and 10th largest economies in the world, respectively – have for decades offered two opposing views of the United States. Lawmakers in Sacramento and Democratic Gov. Jerry Brown believe that higher taxes help fund public universities and a slew of social services in the state, while Texas legislators and Republican Gov. Greg Abbott believe that lower taxes and fewer regulations free residents to reach their full potential.
The two states also have taken vastly differing stances on pressing issues ranging from immigration to LGBT rights.
Abbott in May signed a bill prohibiting the state's cities and counties from enacting so-called "sanctuary" laws that prevent local law enforcement officers from inquiring about the immigration status of anyone they detain. In California, however, a federal judge in San Francisco refused to reverse an injunction against President Trump's executive order that sought to slash funding to cities that limit cooperation with federal immigration authorities.
The difference between the two states, however, may not be as great as some argue.
Texas added 266,600 jobs last year, while California added 242,600, and both dropped unemployment to just under 5 percent. The median household income in California may be higher – at $61,818 compared to Texas' $53,207 – but the lack of state income taxes and much less expensive housing make the Lone Star State a more affordable place to reside.
Politically, Texas' urban hotbeds like Austin and Houston are also threatening to turn the once solidly red state into a purple state in the near future.
"Texas is not doing any better now than California," Daniel Hamermesh, a professor emeritus of economics at the University of Texas in Austin, told the Los Angeles Times. "California costs more to live in, but for many, you get what you pay for. The California coast is a much more pleasant place to live."
While Chabot may agree that the weather in California during the summers is better, he still says that for conservatives like himself there is a marked – and positive – difference between his former home and Texas.
"Texas represents the fighting, freedom-loving spirit of America," Chabot said. "I don't miss California, the California I knew growing up and that is what I found in Texas."