California college student teaches school $50,000 lesson on Constitution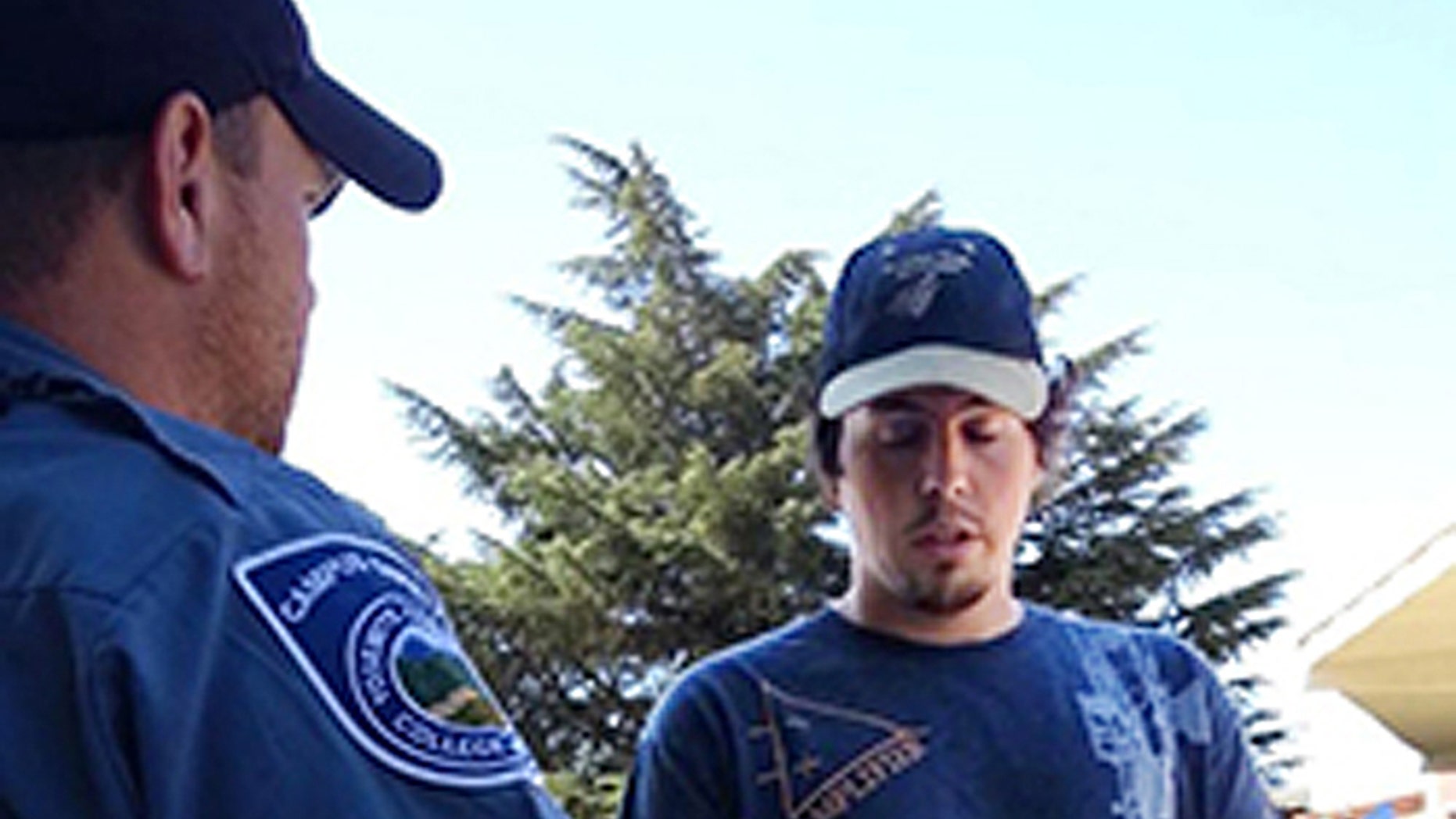 [youtube EosaP99J3Z8]
A California college student who was blocked last year from handing out copies of the Constitution gave his school a lesson in civics and the law, winning a $50,000 settlement and an agreement to revise its speech codes.
Robert Van Tuinen, 26, settled with Modesto Junior College just five months after his run-in with school officials on Sept. 17 – National Constitution Day. Van Tuinen said he's more excited about getting the school to revise its speech codes, which previously confined the First Amendment to a small area students had to sign up to use.
[pullquote]
"They were maintaining an unconstitutional speech code, and now any of my fellow students can go out and exercise their right to free speech," Van Tuinen, an Army veteran who grew up in Modesto and now studies photography, told FoxNews.com.
Back in September, FoxNews.com aired the video Van Tuinen took of his confrontation with school officials.
In the video, Van Tuinen is confronted by an unidentified campus police officer within minutes of passing out the pamphlets. When he protests, he is told "there are rules."
"But do you know what this is?" he asks. "What are the rules? Why are the rules tied to my free speech?"
Van Tuinen explains that he wants to start an organization called Young Americans for Liberty.
"That's fine, but if you're going to start an organization like that you have to go through the rigamarole," the police officer tells him.
"It was a tense situation," Van Tuinen told FoxNews.com. "To be told I can't do something as basic as handing out the Constitution was frustrating."
Eventually, the police officer escorts Van Tuinen into an administrative office, where an unidentified woman shows him a binder with rules she says govern free speech on campus. She explains that there is a designated place "in front of the student center, in that little cement area," where free expression is allowed, but then notes that two people are already using it.
The episode caught the attention of the Foundation for Individual Rights in Education, which, together with a Washington law firm, took his case to federal court in the Eastern District of California. But by then, school officials had already started backpedaling.
"In the case of the YouTube video, it does not appear that the student was disrupting the orderly operations of the college and therefore we are looking into the incident," Modesto Junior College Marketing and Public Relations officer Linda Hoile told FoxNews.com at the time.
On Monday, the school settled the case by agreeing to revise its policies to allow free speech in open areas across campus and pay Van Tuinen $50,000. Although much of it will go to legal fees, Van Tuinen said he'll happily use what's left to to pay off other bills.
"FIRE is very pleased that Robert Van Tuinen and Modesto Junior College have reached this settlement — and that Modesto Junior College students will now be able to exercise their First Amendment rights across campus," said FIRE President Greg Lukianoff.