California church fights city to host homeless families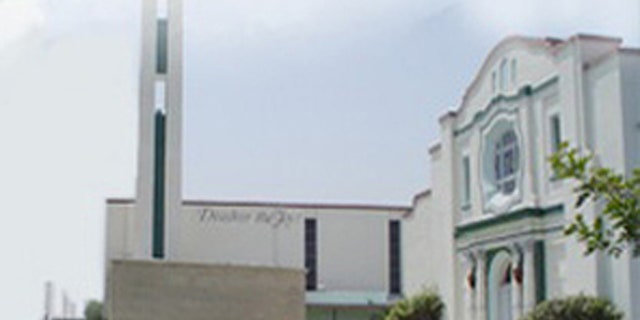 A California church is taking on city hall after being told it can't take in homeless families because of local zoning and fire codes.
The First Baptist Church, of Alhambra, about 15 miles south of Pasadena, sought to take part in the Family Promise Program, in which more than a dozen area churches host up to five families for one week four times a year. When Alhambra City Manager Julio Fuentes nixed the plan, saying turning a church into a shelter violates both zoning and fire code regulations, Pastor Lee Hamby vowed to fight.
"I'm fighting this because I believe in religious freedom and laws in our country that protect against the government from imposing on what we do," Hamby told FoxNews.com.
[pullquote]
Hamby said housing the homeless is part of the church's mission within the community, considering more than 90 percent of the homeless they help are from Alhambra by his estimation. And people who are down on their luck have always turned to houses of worship, he noted.
"Most people who end up on the street have a story and it'll break your heart," Hamby said.
But the city has gone so far as to get an injunction barring the church from housing homeless families. Although that order was eventually withdrawn, the city's position has not changed. Fuentes said the church simply isn't built to house families.
"You still have to follow the building and the fire codes to house people," Fuentes told the San Gabriel Valley Tribune. "You just can't make makeshift housing without obviously adhering to the proper building codes because safety is still an issue."
Church officials believes the city is violating the church's First Amendment rights as well as the Religious Land Use and Institutionalized Persons Act of 2000, which explicitly states that governments are not allowed to implement zoning laws that restrict religious institutions, such as churches, from conducting their historical ministries.
For now, the church will host families in rental apartments, a hotel and in other churches. But that solution takes a toll on the congregation's budget. The church's lawyers are preparing for a legal battle, which they believe they'll win. But one way or another, Hamby vowed, the church will continue to serve homeless families in ways the city can't.
"When people need help, they never go to City Hall," Hamby said. "They go to church."