California business owner closes shop, 'self-deports' after visa struggle: report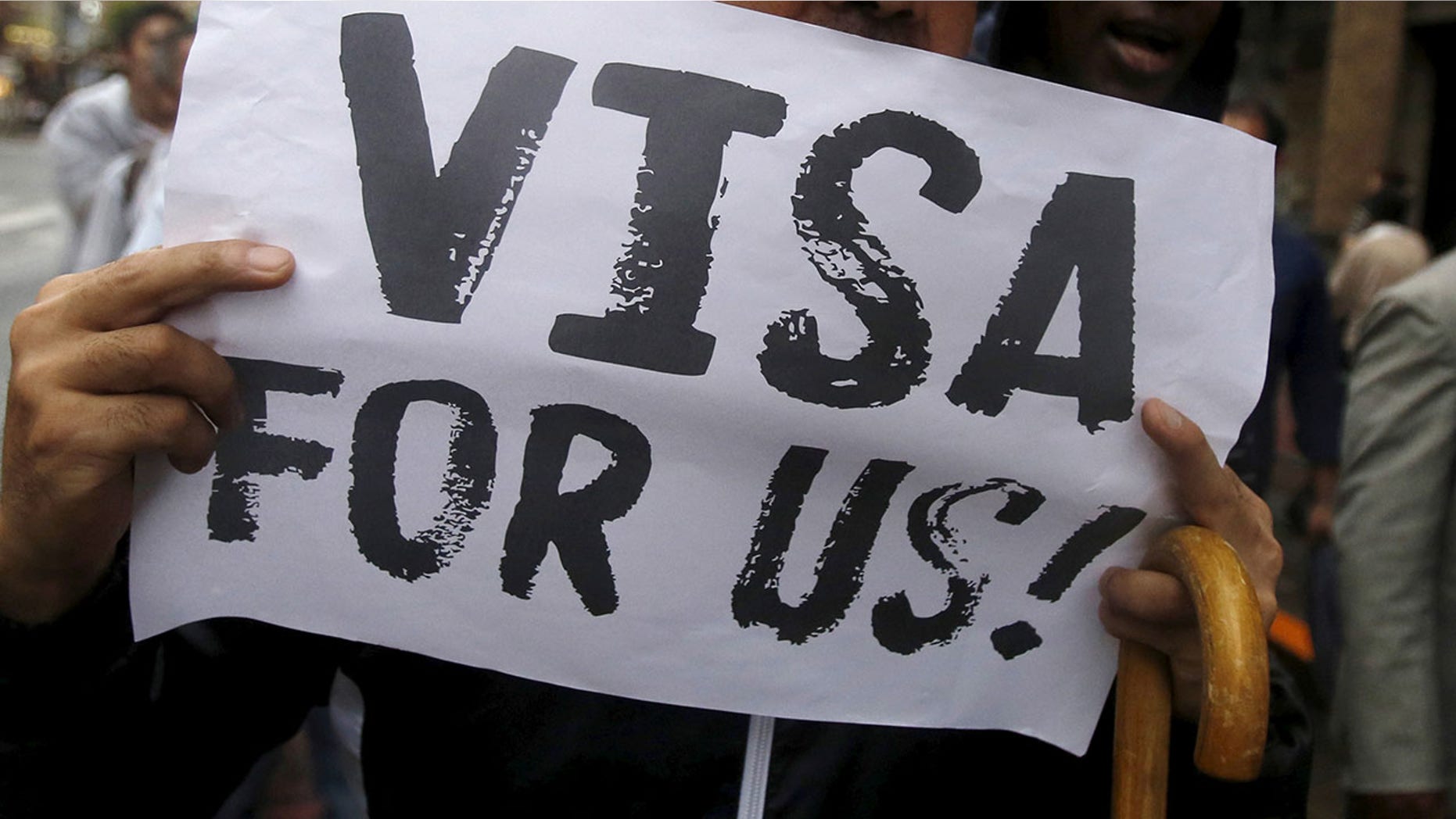 A California cafe owner who ran into difficulty trying to renew his business visa decided on Wednesday to close up shop, fire his employees, and board a plane with his family headed for Kuwait, saying he was "forgetting the United States."
"I will find another country that is more accepting and willing to take my investments, since this place doesn't want us," Khaled Altarkeet, owner of the Pomegranate Café in San Jose, told the Mercury News.
Immigration lawyers told the paper that the implementation of President Trump's "Buy American, Hire American" executive order was to blame for the amplified scrutiny on the L1 nonimmigrant business visas.
Altarkeet, who donated leftover food from his café to Catholic Charities, said he blamed the U.S. for denying a request to extend his visa. He reportedly failed to prove he was the restaurant's executive or manager.
"Even when you have all the items in place and can prove it, they come up with the most flimsy reasons to deny it. The Trump administration makes it more conducive for these kinds of arbitrary decisions," Hemant Habbu, an immigration lawyer, told the paper.
The L1 was designed to allow a "U.S. employer to transfer an executive or manager from one of its affiliated foreign offices to one of its offices in the United States," according to the U.S. Citizenship and Immigration Services website.
The cafe owner filed for "reconsideration" after one denial, but when officials wouldn't say whether the extension would be permitted he and his family lost patience, the paper reported.
"I said, 'That's it,'" Altarkeet, who paid taxes and FICA witholding for Social Security, told the paper. "So fine, we are deporting ourselves."