California BASE jumper crashes into mountain, makes desperate call to wife before dying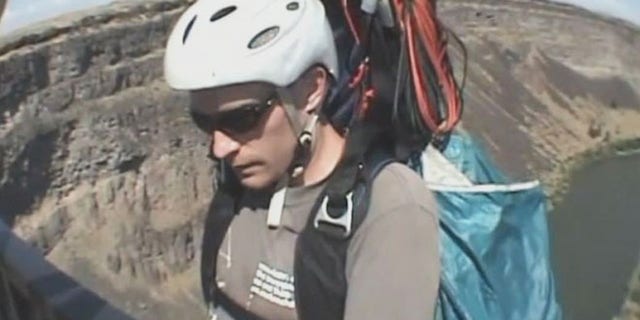 NEWYou can now listen to Fox News articles!
A California BASE jumper known for taking spectacular dives off of various mountains across the state made a desperate call to his new wife Sunday moments before he died after colliding with the side of Mount St. Helena in Napa, Calif.
Walden Grindle, 35, went "speed paragliding," which was described in the Napa Valley Register as a sport where the wind "pulls you up like a kite." Grindle crashed and his emergency beacon was activated at 12:40 p.m.
After the call, his wife reached out to the Napa County Sheriff's Office and told dispatchers about the crash and that her husband thought he broke his hip, the report said. She also checked to see that authorities were headed to the crash site. Rescuers in a California Highway Patrol helicopter reached Grindle within 30 minutes but he had succumbed to his injuries.
"I felt kind of helpless," Logan Pridmore, a first responder, told KTVU. "We couldn't do anything for him. I felt bad it ended up that way."
CalFire Captain Bob Barron told the station that Grindle may have misjudged the winds that gust on Mt. Saint Helena.
"You go up and look down from the top and it's straight down," Barron told the station. "A good five, six hundred feet."
The paper reported that Walden worked as a geographical information systems manager at a vineyard in St. Helena. Walden had been arrested previously for jumping off El Capitan in Yosemite National Park.
The Associated Press contributed to this report