California barbershop, hair salon reopen after Newsom pushes to continue lockdown
Get all the latest news on coronavirus and more delivered daily to your inbox. Sign up here.
A barbershop and a hair salon in the same northern California town decided to defy the statewide stay-at-home order by opening for business amid the coronavirus public health crisis, according to a report Wednesday.
It comes the same day Gov. Gavin Newsom said lockdown measures would continue until California bolsters its testing capacity.
The owners of Beauty Bar Salon and Clip Cage, both in Auburn, about 33 miles northeast of Sacramento, claim they do not qualify for unemployment and that their applications for the Paycheck Protection Program were denied, Fox 40 Sacramento reported.
"How much longer am I supposed to go down the rabbit hole before I just throw in the towel and go back to work?" Beauty Bar Salon owner Tisha Fernhoff told Fox 40.
CLICK HERE FOR FULL CORONAVIRUS COVERAGE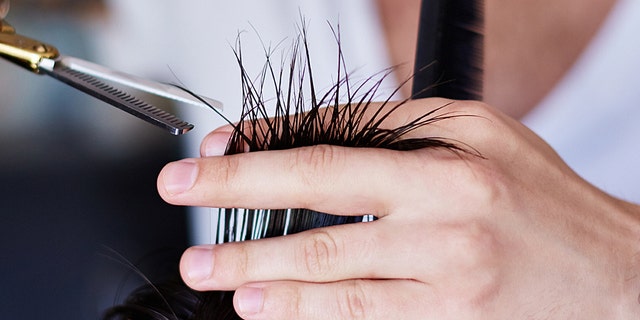 "I have to do what I have to do. I'm fighting to provide for my children and myself and my family right now. It's been very hard. I'm pregnant. I have children at home," Clip Cage owner Breann Curtis said.
"They need to do something. They need to help us to open up. People are losing their salons," Curtis continued. "People are losing their barbershops. People are losing their business. That's going to affect the economy, hugely."
Following the lead from several Bay-Area counties, Newsom issued a statewide stay-at-home order on March 19, effectively shutting down all nonessential businesses across the state. Though the governor has insisted the lockdown should continue until data shows a steady decline in infections statewide, several counties have begun gradually lifting their local stay-at-home orders.
In his press conference Wednesday, Newsom, a Democrat, said President Trump agreed to send critically needed specimens swabs to California to begin antibody testing, putting the state on target to increase its daily capacity from 14,500 to 25,000 tests per day by the end of April, the Los Angeles Times reported.
CENTRAL CALIFORNIA COUNTY WANTS NEWSOM TO LIFT STAY-AT-HOME ORDER FOR THEM BEFORE OTHERS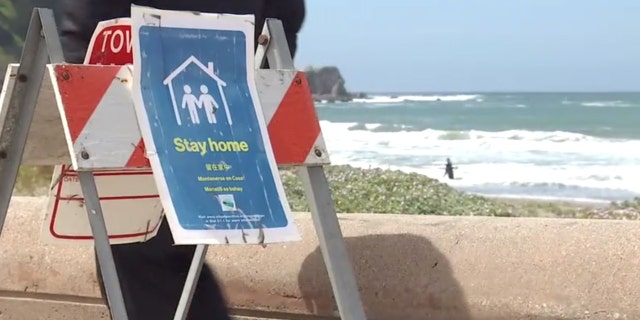 Meanwhile, Ventura County allowed residents to return to their beaches and public parks, provided they maintain appropriate social distancing measures. Measures are in place that will allow police to temporarily shut down beaches for 24 hours should they become crowded during an upcoming heatwave.
Golf courses will also open, with employees wearing personal protective equipment and interacting with guests in a limited capacity, the Times reported. Playgrounds, picnic areas, parking lots, pools and recreational courts and fields will remain off-limits.
On Monday, San Luis Obispo County, located about halfway between Los Angeles and San Francisco, asked Newsom to lift the stay-at-home order for their county before others, arguing that coronavirus infections there have slowed significantly compared to cases in more populated areas.
CLICK HERE TO GET THE FOX NEWS APP
The county claimed it's ready to reopen the economy and is prepared for a potential new wave in cases after using the time in lockdown to increase its stockpile of personal protective equipment, increase its testing capacity and invest in a new site that could accommodate care for more than 900 ill patients
But San Luis Obispo, known for its wine tasting in Paso Robles and scenic tourist spots in Morro Bay and Pismo Beach, could become a magnet. Bay Area and Southern California residents still under lockdown could make the three- to four-hour drive to a newly reopened area, potentially creating a resurgence in infection.