Calif. Man Home After Release From Iranian Prison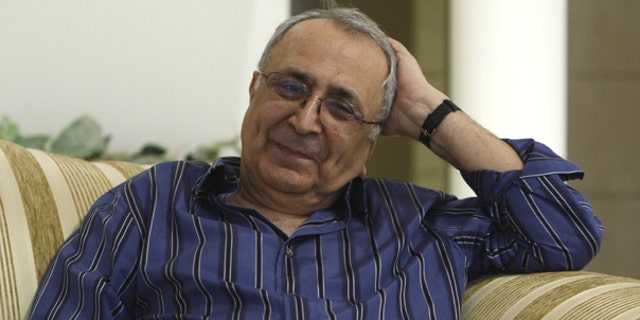 LOS ANGELES -- A California businessman who spent more than two years in an Iranian prison after being accused of passing money to a rebel group returned home Thursday.
Reza Taghavi, 71, arrived at Los Angeles International Airport at about 7 p.m. with his attorney, former U.S. diplomat Pierre Prosper, who won Taghavi's release after talks with Iranian envoys.
After clearing customs and meeting separately with his immediate family, Taghavi arrived at a terminal room where he was greeted by dozens of cheering friends and relatives. He flashed a dimpled smile as he hugged and kissed supporters, many of whom burst into tears as they clapped and chanted "We love you!"
In halting English, Taghavi told reporters: "My name is Reza Taghavi, I've been in Iran in jail for 29 years. Now I'm glad that I'm back to the United States in my home now."
"I'm glad that I'm here and hope everything can be all right from now on," he added.
Taghavi, a retired Orange County businessman who regularly visits his native Iran, was jailed on allegations that he passed $200 to someone suspected of links to a rebel group called Tondar. Tondar is suspected of a 2008 mosque bombing that killed 14 people in the southern city of Shiraz.
Taghavi was never charged and denies knowingly supporting the faction. He was freed Saturday after 2 1/2 years in prison and had to meet with survivors of the bombing as a condition of his release.
For a time early Thursday, Taghavi and Prosper worried he might not be able to leave on time. Iranian authorities threw up unexpected last-minute passport requirements once Taghavi arrived at the airport, Prosper said. It took hours to resolve, but Taghavi boarded the flight as scheduled.
Prosper told The Associated Press that although Iran allowed Taghavi to leave, it did not dismiss his case outright.
Iran appears hopeful it can use Taghavi's release to draw attention to the threat of violence and terrorism by opponents of the clerical regime.
Taghavi agreed to discuss the group Tondar and the wrong he claims the group did to him as a condition of his release.
"He's ready to tell his story, because he feels aggrieved," Prosper said. Prosper hinted that Taghavi may sue someone from the group, but he would not elaborate.
It is not clear whether Iran was trying to use Taghavi's case for any larger purpose, such as a bargaining chip with the United States or a means to open back-channel discussions that might one day help improve relations.
Prosper is a former diplomat and Republican political appointee with no current government connection. He has briefed U.S. officials on the case before, and said Thursday he will do so again if asked. He traveled to Iran several times during negotiations.
Taghavi's daughter, Leila Taghavi, said earlier this year that her father is kind and giving, and his impulse to help people got him into trouble.
Taghavi's release comes as Iran is under international sanctions over its nuclear program. The U.S. and allies believe Iran could use its nuclear labs to eventually produce weapons-grade material, while Iran claims it only wants reactors to produce energy.
Taghavi's lengthy imprisonment was much less known than the case of three American hikers who were detained along Iran's border with Iraq last year and accused of spying.
One member of the trio, Sarah Shourd, was recently released on $500,000 and returned to the U.S. Her companions, Josh Fattal and Shane Bauer, remain jailed in Iran and could face trial on espionage charges.
Shourd and families of the two men deny any crime was committed and contend that if the trio did cross the border into Iran, it was an accident.