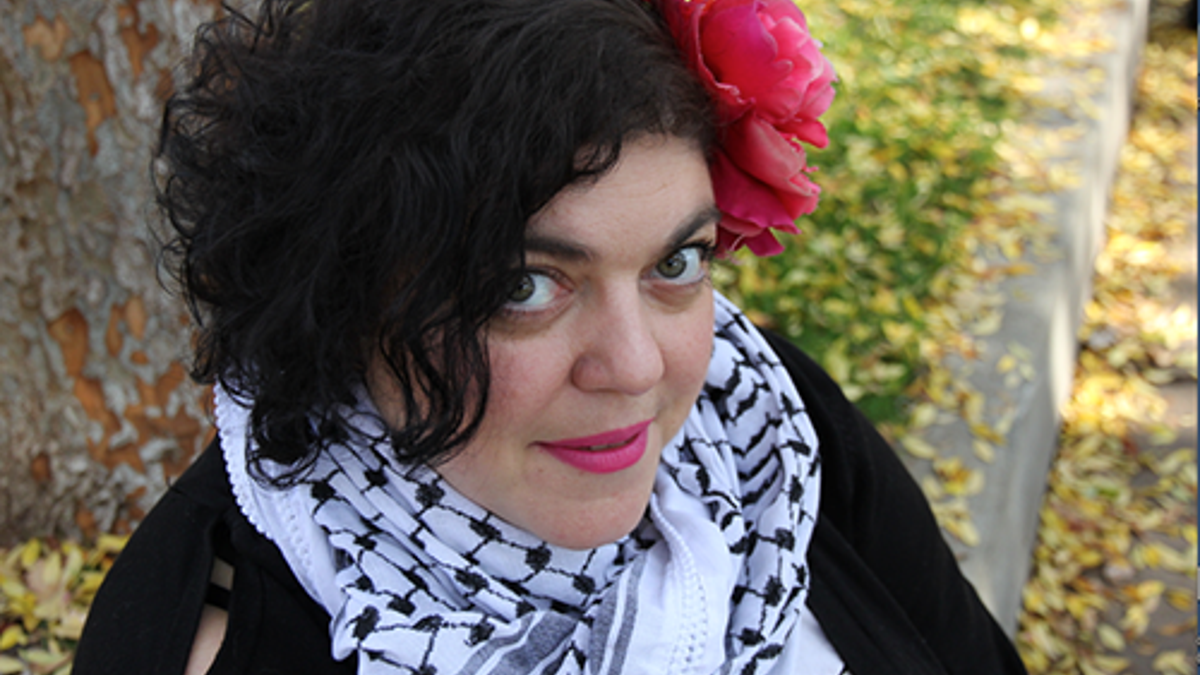 The professor who came under fire for celebrating the death of former first lady Barbara Bush has caused another college's mental health crisis hotline to become flooded with calls after she posted the number online as her own.
Randa Jarrar, an English professor at the California State University, Fresno, attacked Bush online just hours after the 92-year-old died Tuesday.
"Barbara Bush was a generous and smart and amazing racist who, along with her husband, raised a war criminal. F*** outta here with your nice words," Jarrar tweeted from her account, which has since been made private.
"I'm happy the witch is dead. Can't wait for the rest of her family to fall to their demise the way 1.5 million Iraqis have," she continued.
The social media post drew intense backlash online, with one user posting her Fresno State email address and phone number, the Arizona Republic reported. In response, Jarrar said she hadn't yet activated her work number and posted a different one instead, according to the newspaper.
OUTRAGE AS CALIFORNIA PROF CALLS BARBARA BUSH 'AMAZING RACIST' AND SAYS SHE'S HAPPY 'WITCH IS DEAD'
"If you really wanna reach me, here's my number ok?" the tenured professor said.
But the number she gave out was fake and was really connected to a 24-hour crisis hotline at Arizona State University. It is run by EMPACT, a suicide prevention center.
According to the Arizona Republic, the hotline was "inundated with phone calls." While it normally receives about five calls per week, it was still getting between 50 to 70 calls an hour by Wednesday, an ASU spokesperson told the newspaper.
The spokesperson said it does not appear that Jarrar has any affiliation with the university, located hundreds of miles away from Fresno.
"Your freedom of speech does not entitle you to have all these people spam an actual mental health crisis line. Please stop," Dr. Eugene Gu, who the Arizona Republic said is a doctor at Vanderbilt University Medical Center, tweeted in response to Jarrar.
ASU said that the excess of calls to the hotline did not seem to have blocked anyone from receiving help who actually needed it. The Fresno Bee reported that the call center brought on additional staff to help with the influx of callers.
BUSH-BASHING PROFESSOR HAS FRESNO STATE SCRAMBLING TO KEEP ITS DONORS
But Lori Prentice, who runs an in-home homeless ministry, told the newspaper that Jarrar giving out the phone number was a "kick in the teeth" for people who work with others dealing with crisis.
"There is a strong probability that someone who finally found the courage to contact the suicide hotline couldn't get through due to Jarrar's caustic misdirection," Prentice said.
In a statement, Fresno State President Joseph Castro said the university "share[s] the deep concerns expressed by others over the personal comments made" by Jarrar. A university investigation is underway.
"Professor Jarrar's expressed personal views and commentary are obviously contrary to the core values of our University, which include respect and empathy for individuals with divergent points of view, and a sincere commitment to mutual understanding and progress," he added.
Fox News' Lukas Mikelionis contributed to this report.