Bus, Truck Crash on New Jersey Turnkpike, Injuring Several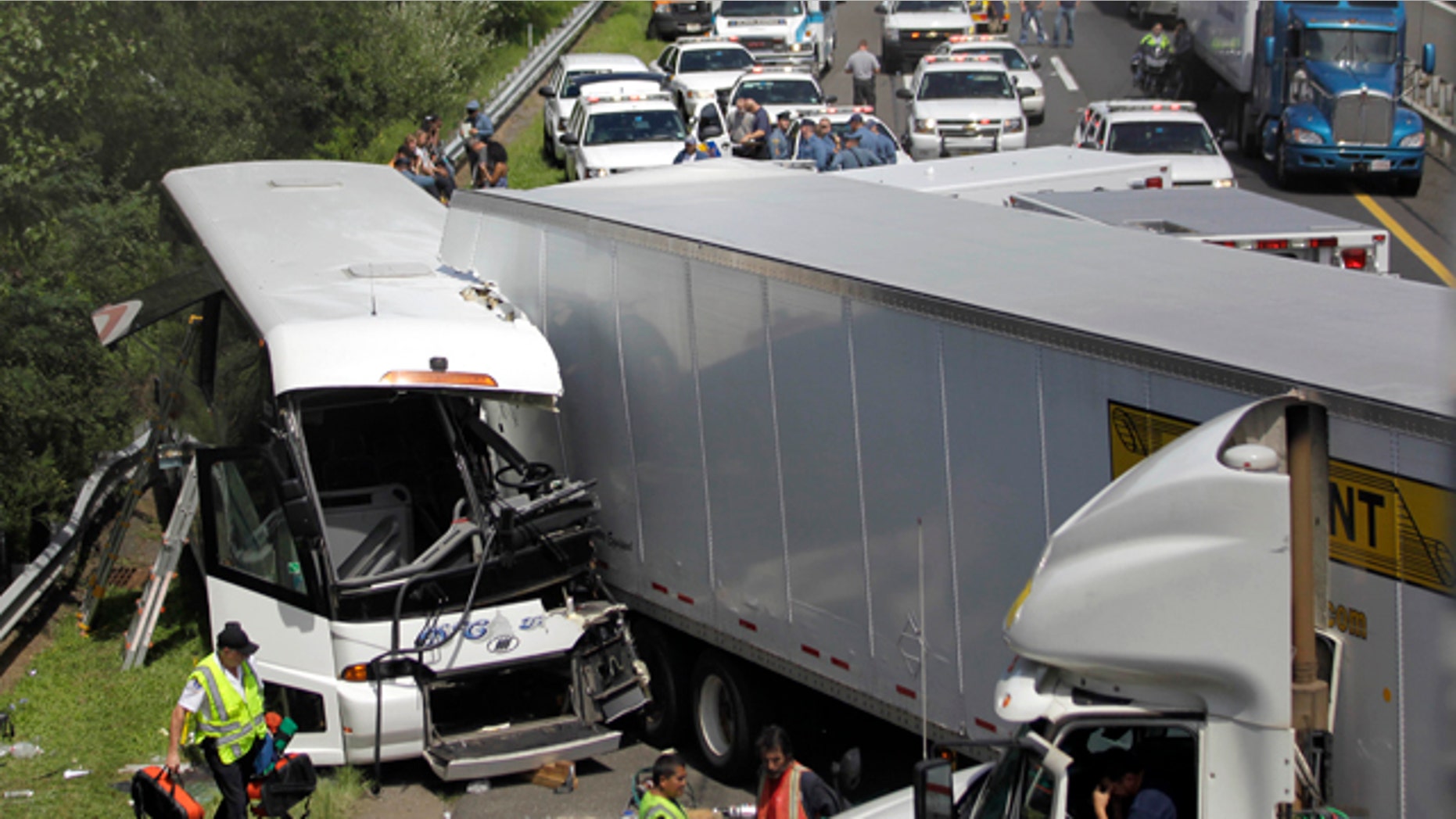 MONROE TOWNSHIP, N.J. – A bus traveling from New York City to Washington, D.C., collided with a tractor-trailer on the New Jersey Turnpike on Wednesday, injuring several, state police said.
Sgt. Brian Polite says the driver is hospitalized in critical condition.
State police had earlier reported the driver had succumbed from his injuries, but Polite said that was a mistaken report.
Two other people injured in the crash were hospitalized in serious condition at Robert Wood Johnson University Hospital. The other injured passengers sustained only bumps and bruises.
The crash happened shortly after noon in the southbound lanes in South Brunswick. Fifty-three people were on the bus at the time.
The bus and at least one tractor-trailer were involved in the accident. The cause remained under investigation.
Fifty-three people were on the bus when the crash occurred, said Dan Ronan, a spokesman for the American Bus Association.
The bus belonged to Virginia-based DC Trails Inc., which does sightseeing tours in Washington. It left Brooklyn at about 11 a.m. Wednesday and made a stop in Manhattan before heading to Washington, Ronan said.
Major traffic delays had been reported in the area, but volume has started easing.