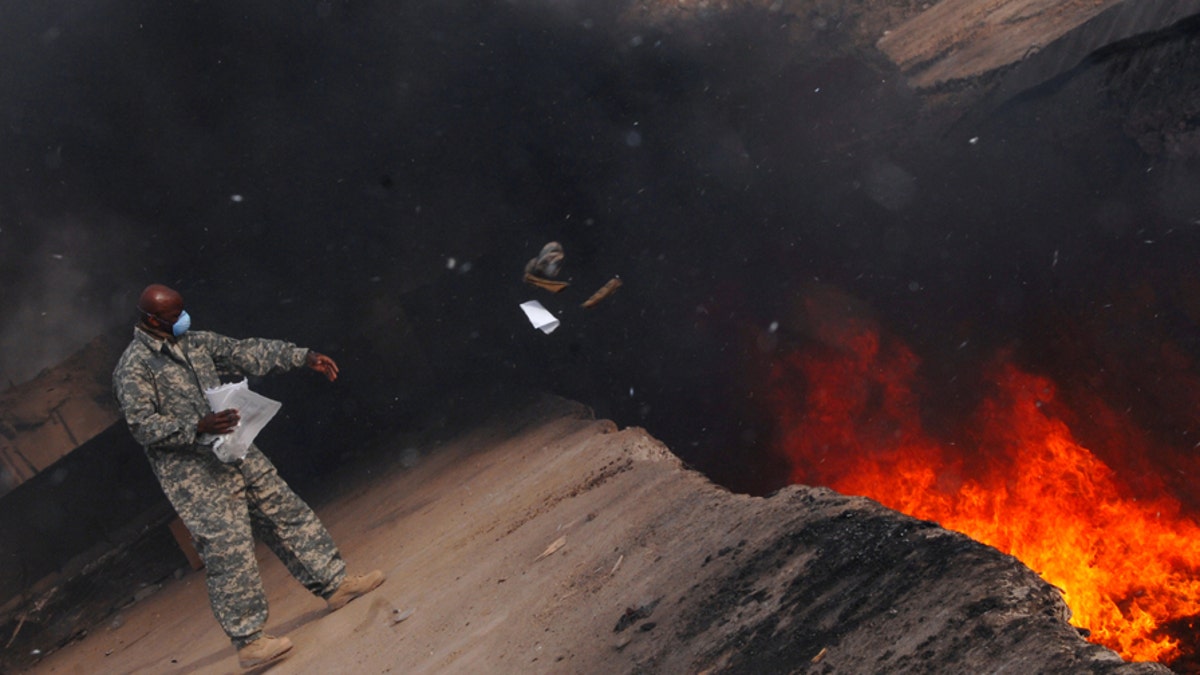 U.S. veterans who were deployed to Iraq and Afghanistan have a higher rate of contracting cancer due to exposure to open-air burn pits, a recently released medical research study has found.
The study, titled, "Deployed Veterans Have Higher Proportionate Cancer Mortality from Exposure to Open-Air Burn Pits," and authored by researchers at Augusta University in Georgia, found that the more exposure service members had to burn pits while they served, the higher the chance of developing serious cancers and other ailments.
The authors of the study used data culled by a veteran advocacy group that began a registry of those who succumbed to illness after their exposure to burn pits, which were used during the wars in Iraq and Afghanistan to dispose of everything from trash to medical waste -- which was often set ablaze with jet fuel as an accelerant. The burn method released toxic clouds of smoke that hung over military bases. The registry was created in response to a separate registry created by the Veterans Administration that does not include veterans who died.
"These findings support the need for rigorously designed epidemiologic studies on burn pits and adverse health outcomes," Rosie Lopez, founder of advocacy group Burn Pits 360, which provided the data to Augusta University, tells Fox News.
Lopez created 360's registry after her husband Leroy Torres, who served with the Army during multiple tours in Iraq, received a misdiagnosis by doctors at the VA who stated that his lung disease was psychosomatic.
"At that point, I realized there had to be hundreds of thousands more facing the same delay and denial," she says. "I started the registry to prove a correlation between the exposure and the illnesses and deaths."
She says she gave the data to Augusta University in the hopes that a correlation was found and documented.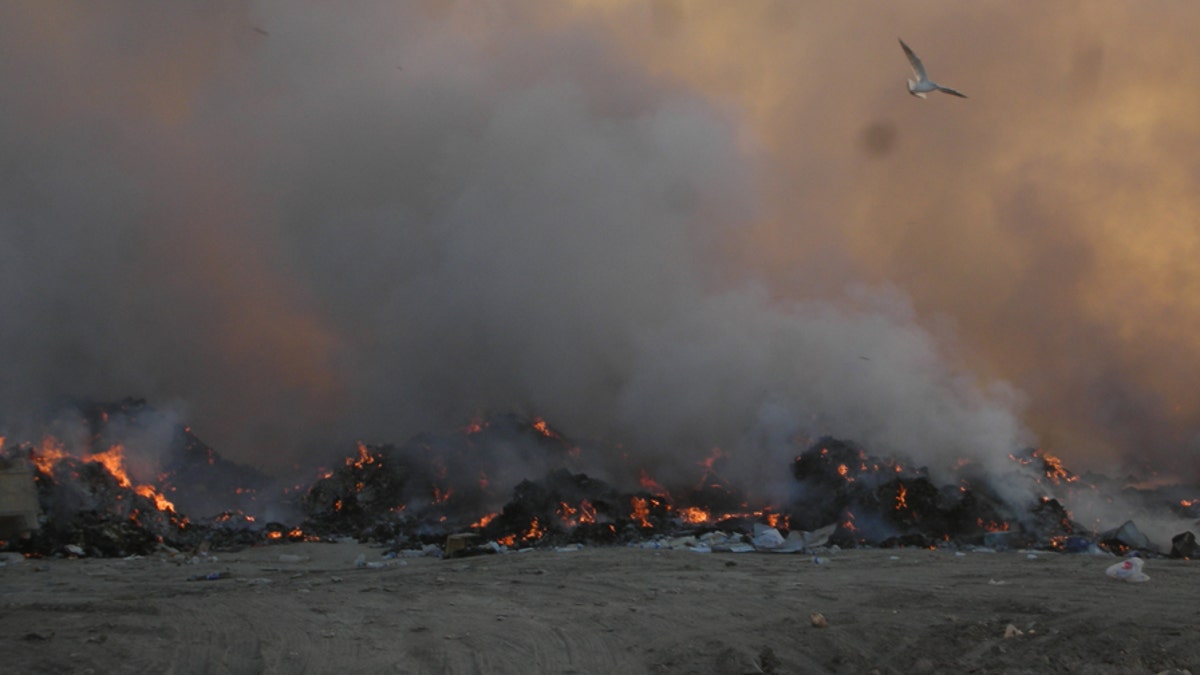 The study used statistic analyzation software to break down medical data from 44 deceased veterans who were listed on Burn Pits 360's registry. The data, which included age, death due to various cancers and respiratory diseases as well as their service unit, the group's analysis determined that there is a higher rate of proportionate cancer mortality among deceased veterans at 88.6 percent, compared to those who succumbed to respiratory illnesses at 11.4 percent.
The authors of the study, Drs. Sunil K. Halder and Banabihari Giri, freely admit that the study they conducted does not provide enough info for a definitive conclusion about links between burn pit exposure and fatal illness, but that the findings underscore the need for more research.
"More data will help us get to the conclusion," Dr. Giri said in an interview with Fox News.
Dr. Halder also believes that more data needs to be analyzed.
"The findings may be true," he said of the study. "We need to analyze more data and compare to others, like national mortality rates."
"These soldiers had more exposure to toxic fumes that contained carcinogens. You can see that there was cancer seen in every single organ possible. But until we have the data, we still don't know the significance of exposure."
Halder and Giri also determined that a higher proportionate mortality was observed in Army veterans (65.9%) than those who served in other military units such as Air Force (18.2%), Navy (4.5%) or Marines (11.4%).
"This is likely due to those in the Army were living much closer to the pits and had longer exposure," Halder said.
There has been a contentious debate in recent months over the data surrounding the effects of exposure. Tens of thousands of veterans believe their health has been compromised by the polluting smoke expelled from burn pits on their bases. Many of these veterans have made their plea to Washington to have the VA provide needed assistance with medical treatments. But despite a recent bill signed into law, the VA has been reluctant to start coverage without concrete data that shows a direct correlation between burn-pit exposure and the illnesses of these veterans.
"Lung disease, cancer and now toxic brain injury are plaguing the health and life of our veterans," Lopez says. "America has turned its back on our war heroes and many will continue to remain as the forgotten [because] VA chooses not to track mortality, facilitate specialized health care and benefits."
A registry was created by the Veterans Administration in 2011, but signing it does not guarantee any form of assistance. Service members and their families concerned with the effects of burn-pit exposure say that they struggle to keep up with the high cost of medical treatments. There are more than 140,000 names signed to the VA registry.
VA officials declined to comment on the Augusta study when reached for comment, but said that the administration continuously looks at medical research and follows trends related to veteran medical conditions.
"There are multiple ongoing and extensive DoD and VA studies looking at Airborne Hazards exposures," a VA spokesperson said in a statement provided to Fox News. "VA is in process of contracting with the National Academies of Sciences, Engineering, and Medicine to provide another comprehensive review of respiratory health effects of airborne hazards in Southwest Asia."
The official also said that the VA has granted service connection for various ailments associated with burn pits, and does so on an individual, case-by-case basis.
Advocates like Lopez hope that the study from Augusta University will help to bring forth more comprehensive studies to collect the data the VA says is needed to provide more assistance.
"Denying service members specialized health care and compensation benefit is a denial of the right to life," she says. "We will have way more than 22 suicides a day. These numbers will double."
"Denial of death benefits to the widows is an injustice."