Brother of Islamic State fighter testifies at terror trial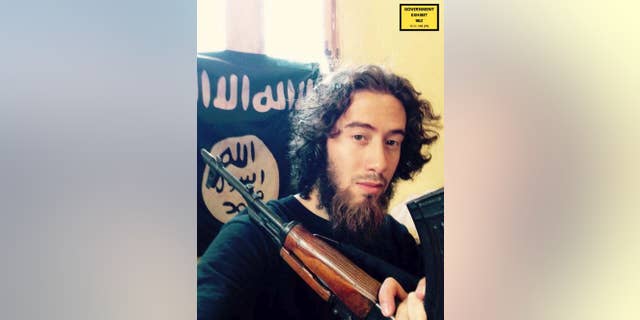 NEWYou can now listen to Fox News articles!
NEW YORK – The brother of a New Yorker who joined the Islamic State group and died has testified at the terrorism trial of an Arizona man.
Tarek el-Goarany (tuh-REEK' ehl-goh-AHR'-nee) testified Tuesday in Manhattan federal court. He was called as a government witness at the trial of Ahmed Mohammed el-Gammal (ehl-gahm-AHL').
The suburban Phoenix resident has pleaded not guilty to providing material support to the Islamic State group by helping el-Goarany's brother reach Syria. Prosecutors say Samy el-Goarany was killed there in 2015.
Tarek el-Goarany testified he knew his brother was going to Syria and communicated with him while he went through Islamic State group training. He said his brother referred to western civilization as a depressing "cesspool."
Tarek el-Goarany testified he initially lied to the FBI before cooperating.