Brooklyn Boy Leiby Kletzky Was Drugged Before Being Smothered And Dismembered, Medical Examiner Says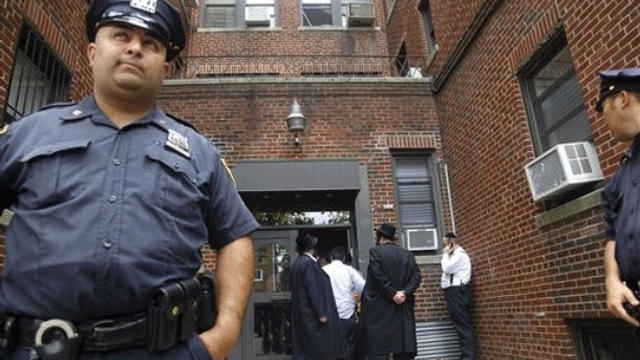 The medical examiner says an 8-year-old Hasidic boy who was abducted off a Brooklyn street, killed and dismembered last week was given a combination of drugs before he was smothered.
The autopsy report was released Wednesday in the death of Leiby Kletzky, who got lost while walking home alone from day camp in his Orthodox Jewish neighborhood and asked the suspect for help before he was killed last week.
The cause of death was intoxication from a muscle relaxant, an anti-psychotic drug and two pain medications, followed by smothering.
The 35-year-old suspect, Levi Aron, has pleaded not guilty to charges of murder and kidnapping.
Police say video cameras captured their fateful encounter while Leiby's mother waited anxiously just a few blocks away. Detectives later found the boy's severed feet, wrapped in plastic, in Aron's freezer, as well as a cutting board and three bloody carving knives.
The gruesome killing of Leiby shocked the tight-knit Hasidic community in Borough Park, in part because it is one of the safest sections of the city and because the man under arrest is himself an Orthodox Jew.
A day-and-a-half search for the Hasidic boy ended with the discovery of his severed feet inside a bloody freezer at the home of a man who had been spotted with the child on a surveillance video, according to law enforcement officials. The rest of the remains were in the trash in another neighborhood.
Aron implicated himself in the killing, according to New York City Police Commissioner Ray Kelly.
"When I saw the fliers, I panicked and was afraid," Aron allegedly told investigators.
The Associated Press contributed to this report