Brisket bandit accused of swiping smoked, raw meat from St. Louis-area restaurants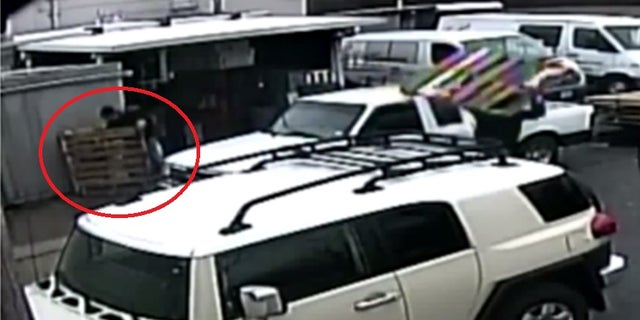 St. Louis-area police are on the hunt for a brazen brisket bandit accused of stealing smoked and raw slabs of barbecue meat in broad daylight.
The fearless foodie last struck on March 12 at Callier's Catering in Ballwin, as security footage showed him coming out of the business's walk-in cooler with raw beef, its owner told Fox2Now.
"I'd love to have the video on TV because people that would look would say, 'I've seen those guys before,'" Dennis Callier said.
The incident happened around lunchtime and the thief loaded the beef into a white pickup truck waiting outside while his partner brought back pallets and items from a hardware store next to the caterer.
"I know it's not just happening to me," Callier said.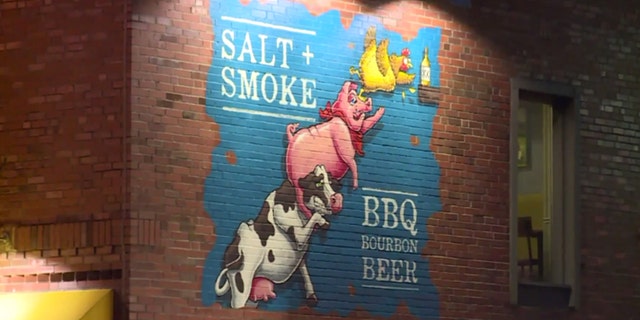 The Salt + Smoke restaurant in St. Louis was hit twice on March 6 and Jan. 28, Fox2Now reported, with employees telling police that in the both cases, meat was missing after the stainless-steel doors of a smoker were compromised.
In the March 6 incident, a worker at the restaurant said he spotted a man standing between two smokers and when approached, the man claimed he was trying to "warm up" and scurried off.
Police said the suspect was driving a Chrysler 300 and had made several trips back and forth from the car to the smoker.
The suspect has not been identified but police described him as a white man in his 40s, around 6 feet tall, with a brown mustache and beard.
And it is not the first time a criminal has had a craving for brisket.
Police in San Antonio in 2015 arrested a man accused of stealing beef from a restaurant after a wild chase involving guns, a burning home, heroin and two carjackings.
Before Alan Meneley was taken into custody on April 14 of that year, he stole a truck and lost troopers in pursuit of him, a police spokesman told KSAT. He then set a mobile home on fire, stole a red Corvette at gunpoint and led police on another chase before wrecking the sports car, the spokesman added.
Meneley told officers that he had swallowed an "eight ball of heroin" during his arrest and then tried to escape while getting an X-ray at a local hospital, authorities said. He is now serving time in prison, according to inmate records.