Breitbart speaker at Berkeley stirs debate over free speech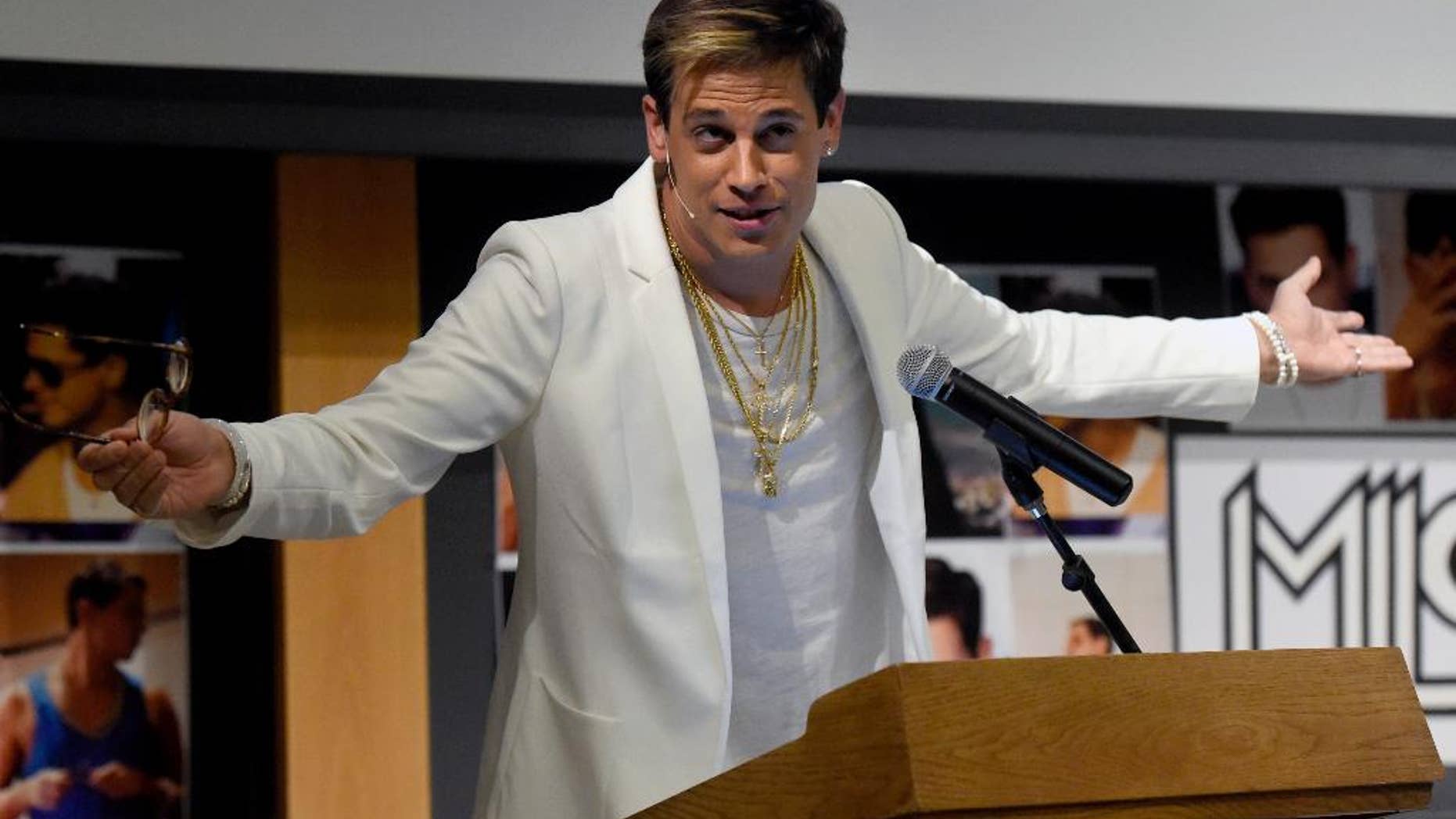 BERKELEY, Calif. – A polarizing editor from Breitbart News writer is scheduled to speak Wednesday at the University of California at Berkeley.
The event featuring Milo Yiannopoulos has raised an issue facing campuses across America at the dawn of the Trump presidency: What is the line between free speech and hate speech?
The visit is sponsored by the campus Republican club and is the last stop on Yiannopoulos's cross-country tour that has sparked protests and sporadic violence.
Nearly 100 professors have joined students at Berkeley, calling for the event's cancellation. But university officials say it will be allowed in the name of free speech.
Fans and foes agree that Yiannopoulos specializes in controversy. He is a self-proclaimed internet troll who has been criticized as racist, misogynist and white supremacist.
Yiannopoulos rejects those accusations.