Brazen thieves targeting gun stores as ATF sees dramatic rise in firearm thefts
The criminals show no hesitation. They smash through front doors, with stolen vehicles if necessary, to steal dozens of firearms in seconds.
And it's happening all across the country.
Just this week, brazen thieves broke into the Warhorse Firearms shop in Littleton, Colo. and stole 27 semi-automatic rifles just before 3 a.m. No arrests have been made in the case.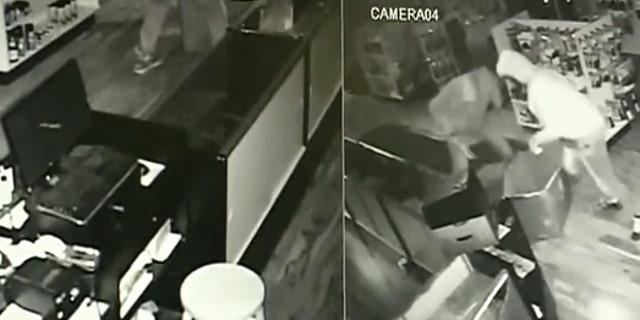 ATF officials say it's a troubling new trend. Instead of stealing a gun from a home or street corner, thieves are now targeting gun stores where they could steal a handful or dozens of firearms at a time.
"This is our top priority at ATF," according Lisa Meiman, spokesperson for the Bureau of Alcohol, Tobacco and Firearms, which tracks gun thefts nationwide.
CALIFORNIA STUN-GUN ROBBERY SPREE: 3 WOMEN ON THE LOOSE IN LA AREA
In 2012, there was a total of 5,762 guns stolen in America, according to the ATF. Last year, that number jumped to 9,281. That includes guns taken in robberies, burglaries and simple larcenies. In the same period, the number of gun shop robberies, defined as thefts committed during business hours with staff present, increased by 175 percent, ATF said.
Many happen at night, with thieves using vehicles to smash through doors, grab as many guns as possible and leave before police get there.
SHERIFF: FUGITIVE CAPTURE TURNS INTO SEARCH FOR MISSING MAN
That's exactly what happened at the Sunshine State Armory in Zephyrhills, Florida last April. Police have not said how many guns were stolen in that case.
In March, thieves broke through the front doors of the 50 West Armory in Chantilly, Virginia. They were seen on security camera videos grabbing 35 firearms. Manager Scott Wahl said police responded within minutes, but the crooks were gone in just 48 seconds.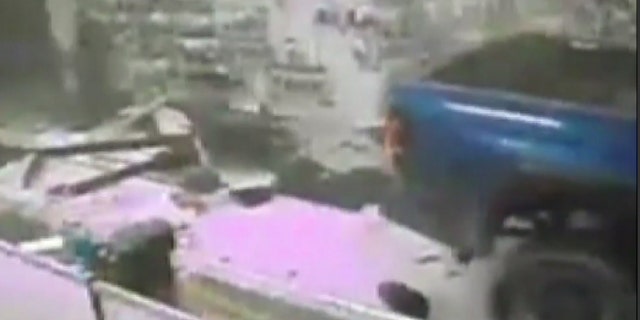 Most of these so-called smash and grabs are anything but random. They are committed by professional thieves who target store after store in coordinated break-ins, authorities said.
"Guns serve almost as a form of currency in many gangs," Meiman explains. "You can barter for drugs or for favors. They give them to their criminal friends and associates, they use them in other crimes."
Worst of all, Meiman said, everyone knows where these guns end up.
"They are not used as trophies, they are not going to be used for hunting," she said. "They are going to be used in future crimes and potentially hurt people and maybe even cause death."
Federal officials say they really have no idea why the numbers of gun thefts have increased so dramatically in recent years, but they acknowledge the problem is growing worse year by year.
The ATF says there are no federal security regulations gun stores have to follow, only recommendations.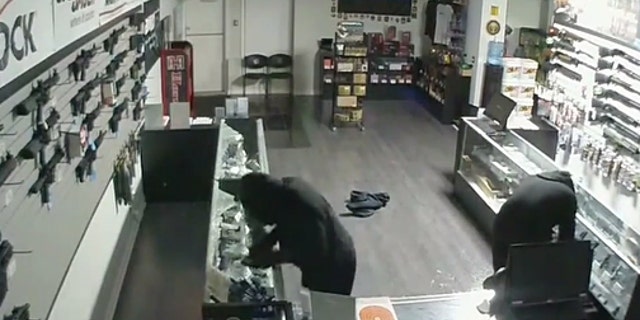 Joshua Barton, who owns DCF Guns in Castle Rock, Colorado said most guns shop owners use the best security they can.
"We have state-of-the-art alarm systems and camera systems," Barton said. "There's a certain amount of loss that's acceptable in a lot of retail businesses. In ours, it's not."
Barton installed concrete and metals barriers in front of his store. They stopped a jeep that tried to ram the entrance in June. But, a week later, the thieves came back, tied tow cables to the front door and simply ripped them off the hinges.
"The community needs to know that this stuff is taken very seriously," he said. "And there's a lot of money that goes into making sure that things like this are prevented. Unfortunately, like any other burglary, things are going to happen."