Brave father stops shooter during Father's Day dinner at Florida restaurant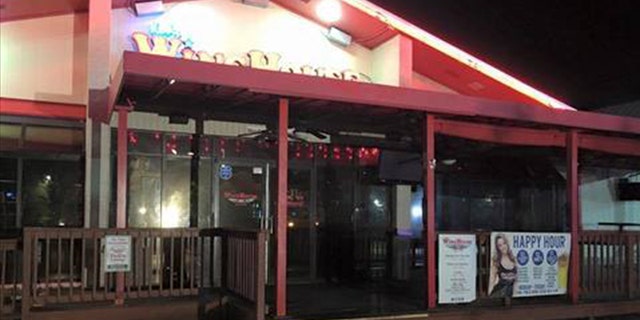 NEWYou can now listen to Fox News articles!
Ocala Fire Rescue confirms that one person is dead after being shot at the Ken's Winghouse of Ocala around 10 p.m. last night.
Two men reportedly got into an argument at the restaurant. Blows were exchanged and one man pulled a gun on the other. Numerous shots were fired into his chest and back.
A witness, 39-year-old Matthew Boyd, said he was with his 14-year-old daughter celebrating Father's Day dinner when the incident occurred. He said he saw a guy run in front of them, then heard " a popping noise." Boyd went on to say that his daughter saw a man hit another man at the restaurant.
MYRTLE BEACH SHOOTING CAPTURED ON FACEBOOK LIVE INJURES 6, SUSPECT NABBED
"[A] Gentleman was shooting at another guy. [The] Guy was done shooting and walked away. I followed after him and told him to get on the ground."
Boyd said he held the suspect down, without any weapons, until police got there.
The victim was transported to the hospital, but declared dead. The shooter is in custody.