Boyfriend of slain Maryland teacher, charged in her death, also engaged to another woman, reports say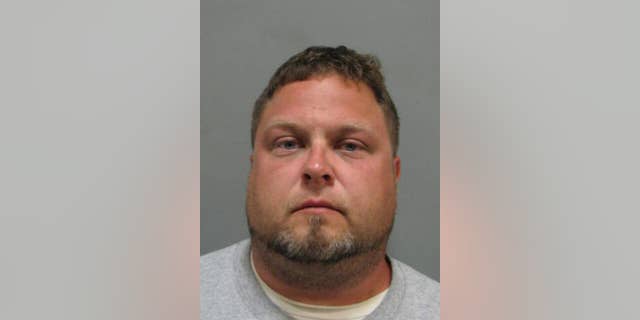 A Maryland man suspected of killing his pregnant girlfriend who was found dead Wednesday reportedly was engaged to another woman at the time of his girlfriend's murder.
Autopsy reports showed that Laura Wallen, 31, died after being shot in the back of the head, police confirmed to Fox 5 DC.
Tyler Tessier, 32, accused of killing Wallen, has been charged with first-degree murder, according to police. Wallen was a high school teacher who was four months pregnant with a child believed to be Tessier's.
Tessier told authorities Thursday that he was engaged to another woman while he was dating Wallen, The Washington Post reported.
NASHVILLE GIRL FOUND PARTIALLY UNDRESSED, STRANGLED AND BEATEN IN 'BRUTAL MURDER'
He "was not honest with either woman," Montgomery County's State Attorney John McCarthy said.
Tessier was arrested Wednesday evening in connection with Wallen's death. Her body was found in a shallow grave in Damascus, according to the Montgomery County Police Department.
Wallen was last heard from Sept. 3, and didn't show up for her first day of school on Sept. 5.
On Monday, Tessier spoke at a news conference with Wallen's family pleading for her to come home, saying, "There is nothing we can't fix together — myself and your family … we are just looking or praying that you are safe."
Wallen's father, Mark, who initially offered a $25,000 reward for anyone with information on her disappearance, called Tessier a "monster" and a "liar" after his bond hearing Thursday.
"It was absolutely the hardest thing that my wife could do: would be to sit there next to him and hold his hand, and she had to hold his hand with two hands because she was shaking so badly," Wallen said, according to Fox 5 DC. "We were pretty sure it was Tyler, but we didn't know where she was, and you can't put somebody away on a missing person. Someone doesn't go to prison for life on a missing person, and it defies description the awfulness and the horror that we have been put through during this."
Tessier was denied bond during his hearing on Thursday, according to Fox 5 DC.