Boy whose 81-year-old murder remains unsolved gets gravestone
A ceremony was held Saturday to dedicate a new gravestone for a 7-year-old Michigan boy whose brutal killing more than 80 years ago remains unsolved.
Richard Streicher Jr. was murdered in March 1935 in Ypsilanti and his grave in a town cemetery was never marked due to the notoriety of the crime, the Ann Arbor News reports. The boy never returned home after going sledding on a late winter evening. His body was found days later underneath a footbridge near his home with 14 stab wounds.
Investigators never found the killer.
The Ann Arbor News ran a story about the cold case murder in December which led to an online fundraising campaign that raised $1,500 for a headstone to mark the grave.
Engraved on the monument is a runner sled in remembrance of the boy's last activity before his death, the paper reported.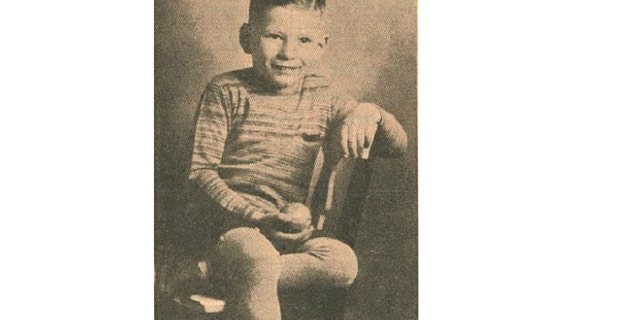 The 30 attendees at the dedication ceremony included a man in his late 80s named Paul Woodside who grew up with the murdered boy.
"We walked home from school together," Woodside told the paper. "He lived up there on Cross Street. I lived on Prospect Street. We separated right there. And that was the last I [saw] him."
The Associated Press contributed to this report.