Boy Scouts, adult leaders rescued after spending night in Utah canyon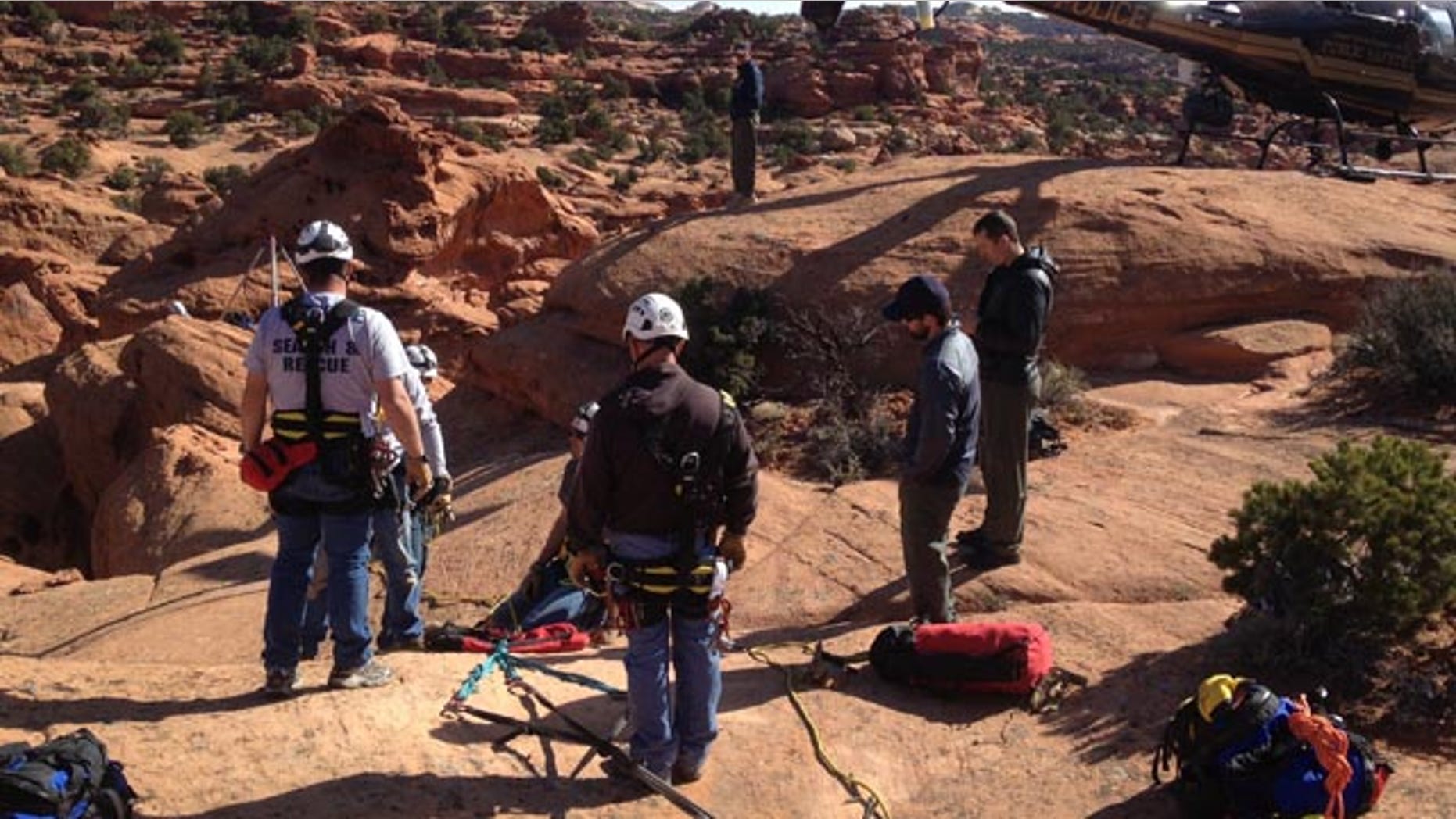 A group of Boy Scouts and their adult leaders were rescued Sunday after spending the night in a canyon in Utah.
Wayne County Deputy Craig Brown says the group of six boys and three leaders was hiking Saturday when one of the leaders became exhausted. The group decided to split up, and one other leader and three of the Boy Scouts stayed behind.
The group who went for help emerged from the canyon early Sunday morning, and alerted authorities that the other group was stranded.
Rescuers found the group Sunday, and were able to pull them out of the canyon using a rope and harness.
None of the group was seriously injured, and they told rescuers they were able to stay warm during the night by making a fire.